Embark with me on an underwater voyage, my fellow explorers, as we dive into the world of the Mesoamerican Reef and its enchanting secrets. An awe-inspiring natural wonder looming large under the serene teal waves of the Caribbean Sea, the Mesoamerican Reef stands as the second-longest barrier reef system on the globe. This rich and diverse marine playground stretches an astounding 700 miles, reaching forth from the northern tip of the Yucatan Peninsula and unraveling itself along the coastlines of Belize, Guatemala, and Honduras.
But why, you must wonder, does this wondrous reef bloom with such significance? The Mesoamerican Reef stands as a testament to the raw power and elegance of nature's artistry. Housing countless species within its vast expanse, it serves as a life-giving oasis teeming with color and energy, a testament to Earth's biodiversity. Its thriving coral structures breathe life into the ocean's narrative, playing host to an array of marine creatures, from the gentle humpback whales to vibrant tropical fish painting the seascape with their kaleidoscopic patterns.
As intrepid adventurers yearning to unlock nature's vivid secrets, we find ourselves drawn to Playa del Carmen, the crowning jewel in the Riviera Maya and a prime gateway to this underwater paradise. Known worldwide for its crystal clear azure waters and thriving biodiversity, this scuba diving haven offers us a front-row seat to the best aquatic show in town. An exploration of Playa del Carmen's alluring underwater realm offers an intimate encounter with the mysteries of the Mesoamerican Reef like no other.
Playa del Carmen unfolds a kaleidoscopic world beneath its warm waves, teeming with myriad species of enchanting marine life. Think of playful sea turtles elegantly gliding through the water, vibrant schools of fish darting amongst the corals, and dappled rays basking on the ocean floor – these are but a fraction of the mesmerizing encounters awaiting you in this scuba diver's utopia.
So, dear explorers, lace up your fins and ready your diving gear. Plunge into the heart of the Mesoamerican Reef and let Playa del Carmen seduce you with its underwater charm. After all, there's a full spectrum of marine marvels just waiting for you to behold — the tale of the ocean is written in its depths, and all you need is to dive in!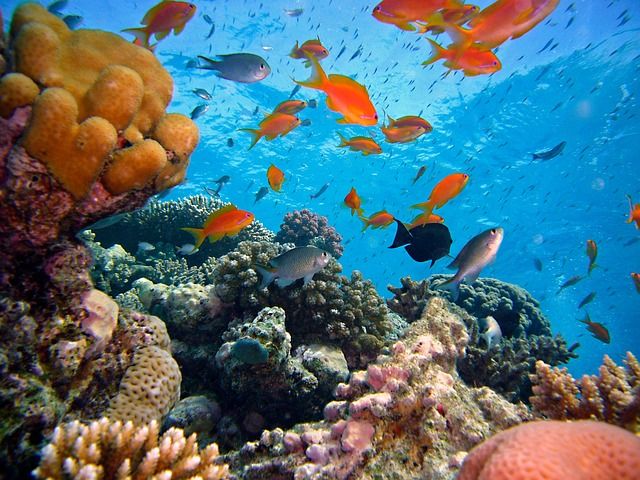 The Allure of the Mesoamerican Reef
Now imagine, if you will, the beating heart of the Caribbean Sea – The Mesoamerican Reef. It is a testament to nature's grand design and a feather in the cap of our planet's incredible biodiversity. This enchanting haven is more than just a collection of corals – it's a shield for coastlines, a safehouse for marine species, and a playground for the adventurous kind like you and me, who take delight in donning the scuba gear and plunging into the clear turquoise waters of Playa del Carmen – our gateway to this underwater marvel.
The Mesoamerican Reef, etched by the hands of time and the elements, traces its roots back over 225 million years. That's right! It tells a story as old as the dinosaurs. Towering coral structures are composed of the delicate, secret labor of tiny living polyps, slowly crafting their calciferous homes. The artistry is in the details, my friends – the intricate patterns, the mesmerizing shapes of corals, sponges, and gorgonians that line this underwater paradise.
Vast? You bet! This aquatic fortress winds its way from the northern tip of the Yucatan Peninsula, stretching a staircase to the sun for over 700 miles, and landing us right onto the shores of Honduras. Along its voyage, the Reef graces the coastlines of Mexico, Belize, Guatemala, and Honduras – Four countries sharing the bounties of the magnificent Mesoamerican Reef.
Home to an astounding 500 species of fish, it's a marvel that the reef doesn't burst at its seams! It's a merry chase in there, with the vibrant parrotfish to the elusive shark species, each creature adding a hue to the Reef's pulsating spectrum. But as one delves deeper, the reef becomes not just a marvel to behold but an awe-inspiring resource for scientific curiosity and an exuberant playground for ecotourism.
By now, I'm certain a dive trip to Playa del Carmen is inching higher on your bucket list! Remember, while we step into their world, we must also ensure we leave it as we found it, for the Mesoamerican Reef is more than a diver's dreamscape; it's an essential link in the great chain of life on our planet. And getting a chance to be privy to such a spectacle is indeed a privilege. So, till next time, may your hearts always echo with the song of the sea!
Dive Sites of Playa del Carmen: The Gateway to the Reef
Ahoy, fellow explorers! Today, we embark on a deep-sea adventure unlike any other, as we dive into the enchanting marine landscape that surrounds the mystical shores of Playa del Carmen. This fascinating haven for divers serves as our gateway to the heart of the majestic Mesoamerican Reef.
Lace up your fins, my friends, as I introduce you to a diverse array of dive sites that beckon from the turquoise waters of Playa del Carmen. From vibrant coral gardens to enigmatic cenotes, each underwater scene reveals a unique facet of this aquatic wonderland.
1. The Coral Gardens of Playa del Carmen
Glide alongside lively parrotfish and curious barracudas as you immerse yourself in the captivating coral gardens that dance to the tune of the ocean currents. Feast your eyes upon a spectrum of colors, shapes, and sizes, as you navigate the intricate maze of corals housing a plethora of marine life. Marvel at the delicate beauty of sea fans, the intricate symmetry of brain corals, and the exuberant energy of bustling coral metropolises!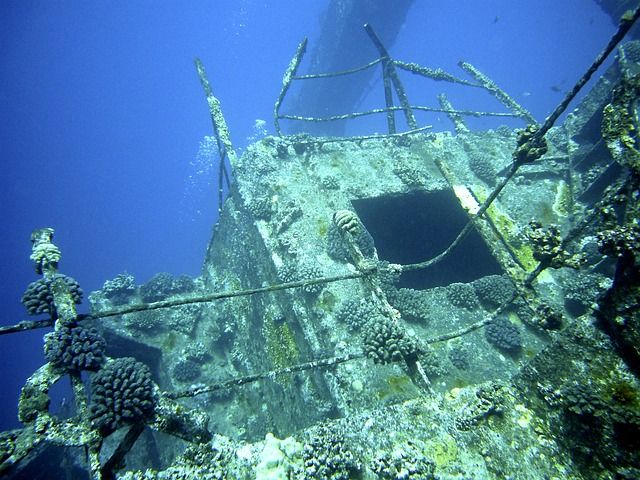 2. Dive into the Depths of Shipwrecks
Follow the watery whispers to remarkable shipwrecks, beseeching our adventurous spirits as we unravel their poignant stories of bravery and resilience. These nautical relics offer more than just submerged testimonies of human history – they conceal ingenious hiding spots for stunning marine creatures. Witness the mesmerizing ballet of angelfish and snappers weaving in and out of shipwrecks, adorned by the vibrant corals that have found a home on their metallic canvas.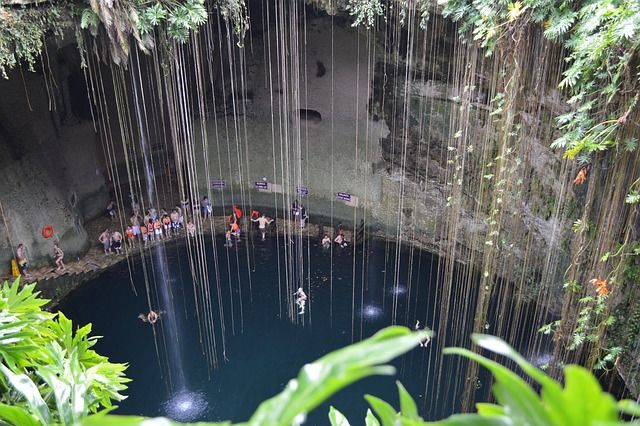 3. The Enigma of Cenotes
Plunge into the alluring depths of cavernous cenotes, as we tread the path less traveled and reveal what lies hidden within these freshwater galleries. These geological jewels of the Yucatan Peninsula boast crystal-clear water and mesmerizing limestone formations, evoking an ethereal atmosphere where time loses its grip. Be spellbound by the otherworldly beauty of stalactites and stalagmites, and observe the extraordinary interplay between saltwater from the sea, and the freshwater from these ancient pools.
Meticulous detail, vivid hues, and an enchanting ambiance – the dive sites of Playa del Carmen are the ultimate canvas for the boundless painter that resides within us all. United by the magnificent Mesoamerican Reef, each site offers a unique narrative, a tale of resilience that has inspired centuries of explorers, divers, and scientists alike. Indeed, this aquatic gem beckons us to immerse ourselves in its charm and be seduced by its mysteries. So, strap on your air tanks and let the wonders of scuba diving in Playa del Carmen sweep you off your feet!
Marine Life Encounters: The Inhabitants of the Reef
Imagine diving beneath the brilliant azure surface of Playa del Carmen's coastal waters into a world teeming with some of the most rich and exciting marine life the Mesoamerican Reef has to offer. Here, every dive is a voyage of discovery, a step into a vibrant watercolor painting, alive and always in motion.
1. Lively Denizens of the Deep Blue
Welcome to the incredible aquatic neighborhood that's home to over 500 species of marine dwellers! From the pugnacious sergeants majored in patrol duties, the whimsical parrotfish with their castanet teeth in an endless feast, to the solitary barracuda standing sentinel, these are the fish tales we dive for, the everyday dramas unfolding amidst spectacular coral cities.
Meet the charming chessboard's worth of chromis and damselfish, their bodies glinting like metallic rainbows. Swim alongside schools of multi-colored angelfish and be entranced by the majestic trajectory of a stingray, fanning the sand bed beneath the constellations of garden eels. Each resident plays an undeniably crucial role in the ecosystem, be it the busy cleaner wrasse or the coral-grazing parrotfish.
2. Rare Glimpses into Natural Wonders
Venturing further into the blue oblivion, one might just strike aquatic gold in the form of rare encounters. Imagine the awe of witnessing a gentle giant – the whale shark, its star-studded skin, a testament to nature's stunning creativity. Or the silent heart-thumps when a sea turtle, nonchalant in its grace, crosses your path. These moments, frozen in the timelessness of the sea, are potent reminders of the planet's seamless connectivity as we track their migratory paths that span across oceans, across continents.
3. A Crusade for Conservation
Cherishing these visions of marine serenity also comes with a profound responsibility. Today, the Mesoamerican Reef is girded by countless individuals and organizations dedicated to its protection. Initiatives focus on safeguarding important breeding and feeding grounds, enforcing sustainable catch limits, curbing runoff pollution, and most importantly, generating awareness amongst individuals who, like us, are captivated by the reef's underwater charm.
Participating in these efforts could be as straightforward as embracing the 'Dive Clean' guidelines – avoid touching or disturbing the coral formations, restrain from feeding the marine life, and ensure no trace of our underwater expedition disturbs our aquatic allies.
In this grand tapestry of marine life, as guests of scuba diving in Playa del Carmen, we become part of a journey that transcends human boundaries. It's a performance of evolution's greatest hits, a liquid poetry of the earth's life force, each sighting becoming a compendium of experiences. So, come, let's dive deep and be privy to the endless stories of the inhabitants of the Reef!
Plan Your Dive Adventure: Tips and Practical Information for Scuba Diving in Playa del Carmen
Dear adventurers and sea enthusiasts, it's time to plan your underwater explorations in the vibrant vistas of Playa del Carmen. With each dive, submerge into a world of aquatic wonders, but let it be an informed plunge! Your underwater saga should be as thrilling as it is safe and environmentally-conscious. Here's your compass for what lies beneath.
1. Choosing the Perfect Time
To truly appreciate the captivating showcase of marine life and the majestic network of the Mesoamerican Reef, timing is paramount. Late spring through early autumn (May – September), when the Caribbean Sea revels in a warm serenity, is often considered the perfect window of opportunity. This period also coincides with the majestic migration of whale sharks in our azure waters.
As the equatorial sun brightens the turquoise depths, the canvas of marine life react in beautiful, unexpected ways. But remember, my friends, every season has its own charm and your adventures shouldn't be bound by the calendar!
2. Finding Your Ideal Dive Center
Amongst the sandy streets of Playa del Carmen, various dive centers offer you a chance to scout the underwater canvas. However, your choice should revolve around safety, experience, and critically, their commitment to protecting our liquid Eden.
Seek establishments that ensure thorough safety briefings, and carry credentials from recognized diving institutions. Look for experience not just in years but in knowledge, enthusiasm, and a love for the aquatic realm they introduce you to!
3. Essential Gear and Recommendations
Equipping yourself becomes a foreword to the breathtaking chapters you are about to experience underwater. Beyond the staple scuba gear and a trusty dive computer, include a surface marker buoy, a signaling device, and if possible, a dive torch to illuminate the hidden corners of our liquid playground.
Remember friends, comfort is key. Do not hesitate to carry a personal mask, fins, or a wetsuit if it adds to your comfort. After all, each second spent adjusting gear could be a second missed marveling at a passing sea turtle or a playful school of damselfish!
So there you have it – your adventure guide to exploring the aquatic treasure chest of Playa del Carmen. Let's ensure our grand adventures, in turn, translate into grand tales and memories, rather than adverse impacts on the vibrant ecosystems we have come to cherish. Now, the ocean awaits, go seize your submarine serenade!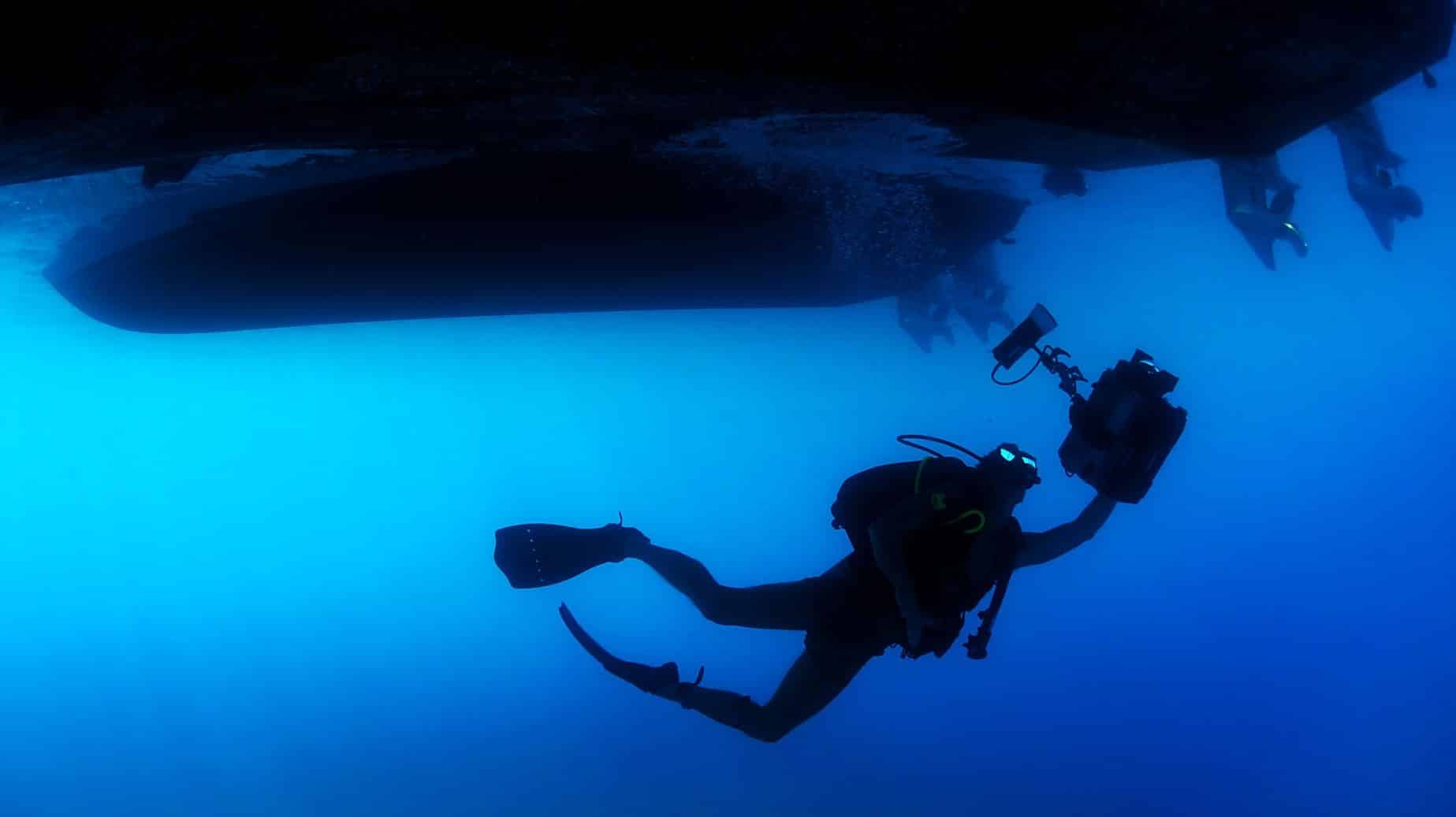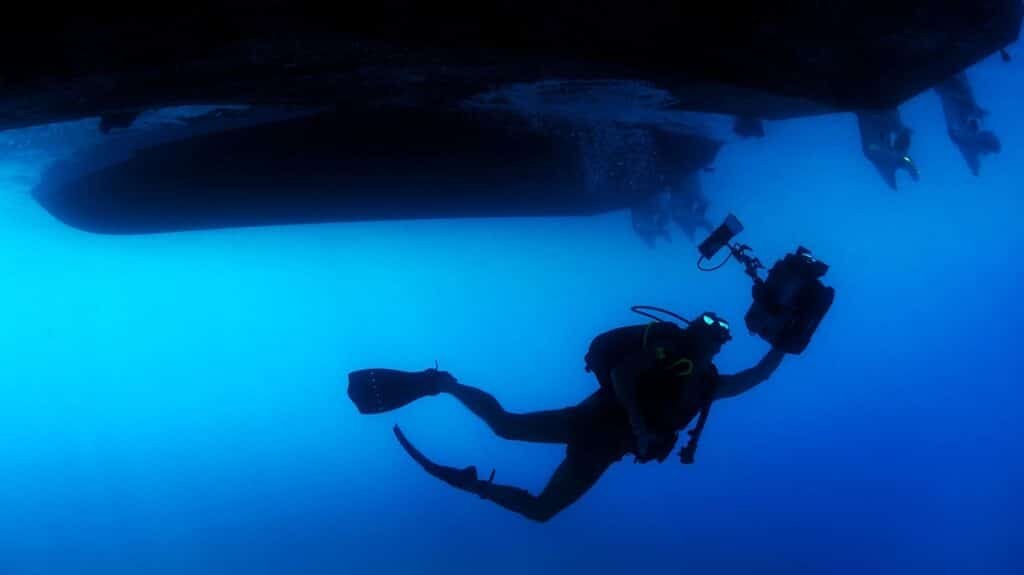 Guidelines for Responsible and Sustainable Diving
Embarking on an underwater adventure in Playa del Carmen is like diving headfirst into an artist's palette. Vivid swirls of corals paint a vibrant underwater city, and a dazzling diversity of creatures call this place home. But remember, dear explorers, this enchanting world is delicate, as fragile as a sea fan swaying in the water's rhythm.
1. Embracing the Ephemeral Ecosystem
Every dive we embark on is a pact, an unspoken agreement with the spectral beauty of the reef. We are but visitors in this watery wonderland, and we must pay our respects by leaving nothing but bubbles and taking nothing but memories.
The exuberant reef ecosystems that capture our hearts and imaginations, as lively as they may appear, are in fact finely balanced microbial masterpieces. They are a part of a vast, intricate jigsaw of life, where each organism, no matter how tiny, plays a vital role. Disrupting this delicate equilibrium has calamitous consequences, permeating the marine world and beyond.
2. Dive Right, Dive Light
How then, do we navigate this delicate dance? The answer is simpler than it seems: respect and caution. Here are some points of etiquette to follow for ecologically responsible dives:
Maintain Buoyancy Control: Nothing spells disaster for a reef as grievously as a wayward fin's brush or a misguided anchor. Ensuring exceptional buoyancy control helps to prevent unintended contact, avoiding damage to the coral and disturbance to the marine life.
Avoid Contact with Marine Life: While the allure of touching and handling marine life can be tempting, it's crucial to remember that we are guests in their world. For the sake of their health, and ours, observing without interference is key.
3. Be a Guardian of the Seas
Our responsibility towards these ecosystems extends beyond the dive. True guardianship involves active participation in the preservation of these beautiful places. Simple changes to our daily routine can dramatically impact the longevity of these underwater kingdoms:
Join Citizen Science Projects: Participate in reef monitoring and cleanups, species count surveys, or even report sighting of rare sea creatures during your dive to organizations studying marine life.
Support Local Businesses: When visiting Playa del Carmen, opt to support local dive shops and guides, or businesses that prioritize sustainable practices. It contributes to the local economy and encourages responsible marine tourism.
Each dive in Playa del Carmen is a communion with the stunning aquatic life. Always remember that we journey through their home, and as guests, we bear the duty of respect and mindful interaction. When we do this, we leave only footprints in the sand and carry the wonder of the ocean in our hearts.
Conclusion:
With the same bubbly excitement as a dolphin dancing in the shimmering sunlit water, let's recap our underwater odyssey, shall we? We began by acknowledging the mesmerizing beauty of the Mesoamerican Reef in Playa del Carmen, a vivid oasis of biodiversity below those mirror-like waves. With countless marine species calling it home, and us, scuba divers, captivated guests in their aquatic abode.
Diving in Playa del Carmen, you're embraced by a symphony of colors, a testament to not just the Reef's aesthetic charm, but also its crucial importance to our planet. But just like writing your name on a sand-dune, our actions can leave imprints in this underwater utopia, so remember:
Dive responsibly, like a jellyfish gently jiving in the current,
Help safeguard the Reef's resilience by supporting eco-conscious practices.
As you glide beneath the glassy surface of the Caribbean Sea, exploring this undersea kingdom, remember that even the smallest wave starts with a ripple. Share your newfound knowledge and experiences, painting vivid pictures for those land-locked folks. You'll spread the word about the magic of scuba diving Playa del Carmen and the crucial importance of protecting the Mesoamerican Reef.
Consider yourself a floating ambassador for the exquisite mysteries of the deep as you set sail home! So let's go, wave-chasers, ride the current of curiosity and dive into wonder! And who knows, maybe you'll inspire the next wave of aqua-adventurers eager to explore the extraordinary undersea world of Playa del Carmen!