Friends, gather round, as I recount my remarkable ventures through the profound beauty of South Sardinia's coastline. Let me illuminate for you a corner of our world that unwittingly guards an abundance of extraordinary treasures, leading the inquisitive traveller into the heart of hidden coastal gems.
Beneath an azure Mediterranean sky, nestled close to the heart of our mother Earth, lies a land studded with exquisite beaches. Like hushed secrets whispered among seashells, these are the enchanting beaches of South Sardinia, rendering even the most seasoned explorer awe-struck with their hypnotic allure.
Looping across miles of untamed shoreline, South Sardinia's beaches seductively incite wanderers into their captivating terrain with a primal, untouched beauty. Palm-fringed, exotic, with azure waters gently lapping onto shores of pearl-like sand, each beach unfurls a distinct narrative of humbling serenity and tempestuous love crafted from Mother Nature's deft hand.
To truly grasp the magnetism of these hidden coastal gems, imagine beaches like Villasimius and Punta Molentis, sculpted perfectly by nature's hand. The languid ripples of the turquoise sea intertwining gracefully with radiant golden sands, creating a mesmerising display that leaves an indelible mark on time itself.
Now, envision the unassuming charm of Scoglio di Peppino, a coastal treasure untouched by time, where the undulating waves whisper tales of ancient mariners. Or ponder the quiet majesty of Spiaggia di Mari Pintau, a beach as intriguing as its namesake, 'painted sea,' where the Mediterranean's blues and greens paint a sublime masterpiece at each dawn.
And then, there's the wild and windswept charm of Porto Giunco, where flamingos pirouette in a ballet of life beneath crystalline skies, turning the landscape into a live canvas of vivid and vibrant hues.
These South Sardinian coastal gems, my friends, promise not mere locations, but immersive experiences, all cocooned within the remarkable embrace of the Mediterranean spirit. Harmoniously threading the fine line between serenity and exhilaration, these beaches offer more than a journey, inviting you to script your own tale of discovery.
Yes, come, dare to surrender to the pull of these hidden coastal treasures of South Sardinia. Walk alongside the subtle footprints left by past explorers encapsulated in the grains of sand. Feel the lingering whisper of the azure waters. Bask in the untamed beauty that is waiting, just for you, ready to etch an unforgettable chapter into your story of exploration and adventure!
The Irresistible Allure of South Sardinia Beaches
Embark with me, fellow adventurers, on this journey to the sun-kissed coasts of South Sardinia, where a beach paradise unlike any other awaits us. Here, the world is in technicolor, as though spun from dreams and splashed with the hues of the Mediterranean landscape.
A Symphony of Nature's Wonders
Our exploration begins by identifying the unique and breathtaking features that make the beaches of South Sardinia a magnet for wanderers like us:
A Sprawl of Impressive Coastline: Stretch your trail-seasoned limbs on miles of golden sands, a tantalizing ribbon that lines the island's southern edges, begging for barefoot exploration. We're talking about beaches like Chia, a dreamscape of sunlit sand dunes embroidered with blooming juniper bushes.
Azure Waters: Feel the thrill of anticipation as your toes meet the crystalline surf, a window to a vibrant underwater world. The stunning beaches of Piscinas and Mari Pintau serve as the perfect conduit to this aquatic theater.
Captivating Landscapes: Imagine a dramatic backdrop of towering cliffs sculpted by centuries of wind and waves, peppered with ancient ruins whispering the isle's old tales—such as the evocative beach of Cala Domestica.
Eternal Sunsets: Picture the perfect goodbye to adventurous day, when the sky weaves passionate hues of red and orange over the mirrored sea – a sight for seasoned souls at Porto Giunco.
A Deeper Dive into the South Sardinian Beach Charm
Venture with me further into this paradise:
The Elysium of Chia
Get ready to be bewitched by Chia, a realm draped in blonde sands and freckled with juniper trees. It's not uncommon to spot a silent procession of pink flamingos reflecting against the cerulean waters of adjacent lagoons—a sight that adds an extra dash of color to this mosaic of coastal allure.
The Silent Poise of Piscinas
Next, we whisk to Piscinas, where time takes on a languid pace amid shifting dunes reminiscent of a mini-Sahara. This serene playground morphs with the seasons, offering an ever-fresh canvas of awe-inspiring landscapes.
The Ancient Echoes of Cala Domestica
And then there's Cala Domestica, a cove cradled by the island's limestone bones. Venture into the abandoned mine tunnels burrowing into the cliffs for a touch of history with your adventure.
The Radiant Expanse of Porto Giunco
Finally, we end our day at Porto Giunco, the perfect sunset stage where the sky reels in our adventure with a spectacle of fiery reds and mellow oranges melting into the evening sea.
My friends, South Sardinia's beaches convey a tapestry of natural beauty, spontaneous adventure, and awe-inspiring serenity. They whisper to the inquisitive spirits and restless wanderers within us, beckoning us to trade our boots for flip-flops, to surrender our hearts to the rhythm of its tides. These beaches are not merely stretches of sand; they are masterpieces clothed in nature's grandeur, each narrating a tale begging to be discovered.
Venturing Off the Beaten Path: Unearthing the Masterpieces of South Sardinia
Fellow adventurers, in the realm of South Sardinia's mesmerizing seafront, the whispers of untrodden sands beckon us with an irresistible promise: the chance to uncover secrets beyond the realm of the ordinary. Allow me to guide you on this journey, beyond the paved trails, past the well-known haunts, and into the heart of South Sardinia's hidden beach treasures.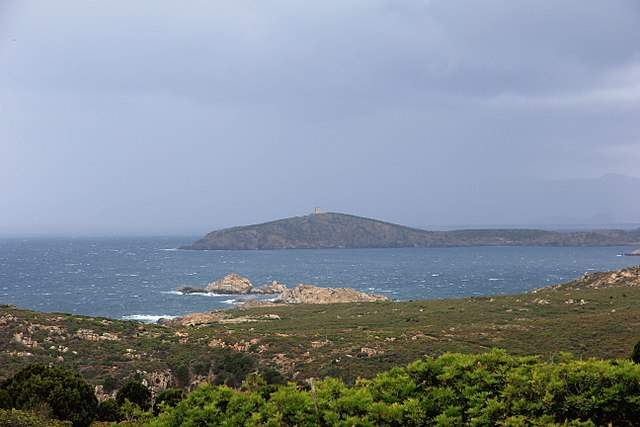 Unfurling the Treasure Map: Lesser-Known Beaches
South Sardinia's coastline sprawls far and wide, each bend and curve clutching onto its own unique histories and untamed beauty. Some of these beaches elude the eager eyes of the masses, quietly preserving their charm in anticipation of worthy explorers.
Consider these uncharted gems:
Cala Granu – At the far reaches of Chia's coastline, stumble upon the secluded realm of Cala Granu. Here, emerald waters lap gently against platinum sands, boulders leap out like giant turtles surfacing for air, and nature reigns supreme.
Capo Malfatano – Beware the beguiling allure of Capo Malfatano's soothing intimacy. This magical cove bears the marks of its ancient legacy in the form of the enigmatic stone watchtower, Tuerredda, casting its steadfast gaze upon the turquoise.
Spiaggia del Riso – The handsome Spiaggia del Riso reveals a unique canvas of minute grains of rice, whose rhythmic dance whispers tales of far-off lands while cradling travelers in its embrace.
So let us journey together, into this world of natural masterpieces veiled by the delicate fingertips of Mother Nature.
Uncloaking the Rewards: The Fruits of Exploration
Embrace the spirit of the intrepid and delve deep into South Sardinia's more concealed beach sanctuaries, for they bear gifts designed to ignite our adventurous souls:
Unparalleled Serenity: Escape the throngs of beachgoers confined to the well-trodden paths and immerse your senses in the caress of the quietude and stillness that define these hushed havens.
An Interplay of Biodiversity: Witness the delicate balance of life with each footstep along the less frequented shores, as diverse marine and wildlife species carve out their stories within this vibrant ecosystem.
Exclusive Encounters: Savor the delight of discovering secret caves, remnants of ancient dwellings, or rare rock formations, reserving that privilege solely for those steadfast adventurers willing to delve into the unknown.
These rewards, my friends, are the balm that soothes the weary explorer's soul, the nectar that rejuvenates the senses.
Sardinia's lesser-known hauls of shoreline splendor lay waiting just beyond the periphery of familiarity, eager to unfurl their wonders before those intrepid few who venture beyond the common routes. They invite you to be one of the fortunate, to sink your toes deep into unmarred sands, to embrace the hidden pearls that shimmer beneath the glistening sun, and to put South Sardinia's secrets on your treasure map of unforgettable explorations.
Discovering the Coastal Jewels: Ten Hidden Beaches of South Sardinia
As experienced explorers, we often long for the thrill of discovery and the unforgettable allure of places that haven't been tread by many feet. South Sardinia, a pastoral poem forged by the rhythms of the Mediterranean, cradles within its folds a network of hidden coastal gems, ready to take your breath away with their untouched beauty. Let me take you off the beaten track, to experience the subtle wonder of lesser-known beaches that shimmer under the Sardinian sunshine.
1. Cala Granu
Tucked away from tourists' eyes is the intimate bliss of Cala Granu, known for its fine sands and serene indigo waves.
Unique Features: Emerald waters, fascinating rock formations, rich marine life.
How to Reach: Accessible via a drive from Chia followed by a short hike.
Best Time to Visit: May to September.
Nearby Amenities: Cafes and shops in nearby Chia.
2. Capo Malfatano
A hidden spectacle where turquoise waters meet an ancient watchtower – that's the charm of Capo Malfatano.
Unique Features: Tuerredda watchtower, glorious sunsets.
How to Reach: Short drive from Teulada followed by a walk.
Best Time to Visit: The less crowded spring months constitute an optimal time.
Nearby Amenities: Restaurants and accommodations in Teulada.
3. Spiaggia del Riso
A unique coastline where the sand resembles minute grains of rice, Spiaggia del Riso is a charming spectacle.
Unique Features: Rice-shaped sand grains, clear waters, seabed treasures.
How to Reach: Easily reached by car from Villasimius.
Best Time to Visit: April to June, September to November.
Nearby Amenities: Plenty of dining options and accommodations in Villasimius.
4. Spiaggia di Mari Pintau
Famous for its "painted sea", Spiaggia di Mari Pintau is a phenomenal visual treat.
Unique Features: Colorful sea reflections, pebbled beach.
How to Reach: Accessible by bus from Cagliari.
Best Time to Visit: May to September.
Nearby Amenities: Various local eateries and places to stay in Cagliari.
5. Cala Cipolla
Exuding a rugged elegance, Cala Cipolla is famed for its sandy crescent and impressive surf.
Unique Features: Lush backdrop, prime surfing conditions.
How to Reach: Reached by walking from the Chia parking lot.
Best Time to Visit: May to October.
Nearby Amenities: Numerous dining and lodging options in Chia.
6. Porto Sa Ruxi
A string of small beaches stitched together, Porto Sa Ruxi is designed for explorers on foot.
Unique Features: Multiple hidden coves, transparent waters.
How to Reach: Short walk from Villasimius center.
Best Time to Visit: Late Spring to Early Fall.
Nearby Amenities: Villasimius offers several restaurants and accommodations.
7. Cala Pira
Immerse yourself in tranquil bliss at Cala Pira, a haven kissed by Caribbean-like waters.
Unique Features: A secluded atmosphere, 17th-century Spanish watchtower.
How to Reach: Easily reached by car from Castiadas.
Best Time to Visit: June to September.
Nearby Amenities: Bars and guesthouses in close proximity in Castiadas.
8. Cala Sinzias
Indulge in the dramatic beauty of Cala Sinzias – a stretch of white sand against mesmerizing blue waters.
Unique Features: Soft sand beach, lush pine grove backdrop.
How to Reach: Available by car from Castiadas.
Best Time to Visit: Mid-Spring and Early fall.
Nearby Amenities: Restaurants and lodging in Castiadas.
9. Costa Rei
Discover vast sands and azure waters at Costa Rei, known for its spectacular natural scenery.
Unique Features: Stunning sunrise views, clear and shallow water.
How to Reach: Readily accessible by bus from Cagliari.
Best Time to Visit: May through October.
Nearby Amenities: A variety of dining options and accommodations in Cagliari.
10. Porto Giunco
Last on our list, but just as grand, is Porto Giunco. Marvel at the twin beaches divided by a granite cliff.
Unique Features: Contiguous to a spectacular flamingo-inhabited lagoon.
How to Reach: Short drive from Villasimius main town.
Best Time to Visit: June to September.
Nearby Amenities: Villasimius provides numerous eateries and places to stay.
South Sardinia treats us with an invitation to explore, to wander, and to encounter magic in every sandscape. As we set foot on these spots, let us respect their untouched nature and step lightly. These coastal gems, filled with tales yet untold, beckon the explorer in us, a call too enchanting to resist. So, let's answer this call of the wild and make memories that echo with the sweet melodies of the Mediterranean waves.
Navigating the Coastal Wonderland: Practical Tips for South Sardinia Explorers
My fellow adventurers, allow me to be your compass as we meander through the enchanting coastal quilt of South Sardinia's hidden beaches. Here, we find wisdom in the rustling leaves and the whispering waves, guiding us to create unforgettable experiences. To that end, I offer a collection of practical tips for navigating this coastal wonderland, ensuring your journey is as smooth as the sands that welcome your footprints.
1. Crafting Your Route: Travel Tips for South Sardinia
Consider these options when embarking on your journey of exploration:
By Air: The nearest airport is Cagliari Elmas Airport (CAG), with direct flights to many European cities. Rent a car or take a bus to reach South Sardinia's coastal jewels.
By Sea: Arrival via ferry from the Italian mainland ports such as Livorno or Civitavecchia lands you in Cagliari or Porto Torres.
Local Transport: Renting a car or scooter is the ideal way to navigate South Sardinia's beaches, providing maximum flexibility and autonomy.
2. Nestling into the South Sardinian Solace: Accommodation Options
Choose from an enticing array of local accommodations to suit your taste and budget:
Budget: Opt for cozy, family-run guesthouses, B&Bs, or hostels.
Mid-Range: Boutique hotels and vacation rentals offer a touch of luxury without breaking the bank.
Upscale: Indulge in a five-star resort for an unparalleled Mediterranean experience.
3. Packing for the Journey: Essential Items for South Sardinia's Beaches
Keep these essential items in your explorer's knapsack:
Sun protection: Sunscreen, sunglasses, and a wide-brimmed hat
Swimwear and beach towels
Water-resistant sandals or flip-flops
Reusable water bottle and snacks
Lightweight, breathable clothing
Insect repellent and a basic first-aid kit
Waterproof bag to protect belongings
Beach umbrella or a sunshade
4. Treading the Shores with Caution: Safety Concerns in South Sardinia
Stay vigilant during your ocean-bound escapades:
Riptides: If caught in a riptide, swim parallel to the shore instead of fighting against the current.
Sun Safety: To avoid sunburn, apply and reapply sunscreen, and avoid extended exposure during peak hours of the day (11 am – 4 pm).
Swimming Alone: When possible, swim with a partner to ensure safety.
Local Customs: Respect local customs, especially when it comes to beach rules and regulations.
Embarking on a voyage in search of South Sardinia's hidden beaches is far more than a simple dalliance with the waves. It is an invitation to meld with the very essence of the Mediterranean spirit. As you wander along the jagged Sardinia coast, remember that preparation, wisdom, and a genuine connection with both land and sea are the keys to unlocking a world of unforgettable memories. The anticipation of adventure courses through your veins, and the waves beckon – heed their call, and discover the secrets of South Sardinia's coastal wonders.
Savoring the Sardinian Experience: A Culinary and Cultural Itinerary
My dear comrades in adventure, imagine lounging on a beach with sand as fine as powdered sugar, while the unceasing lullaby of the Mediterranean sways you into a lighthearted serenity. This is the world of South Sardinia's beaches. Yet, right beyond the azure horizon, there is a flavorful universe waiting to be discovered.
Immersing in the Flavors of South Sardinia
The Sardinian table is a mosaic of tradition, local produce, and culinary artistry. It's about so much more than simple sustenance; enjoying a meal here is an exercise in savoring life itself.
Culurgiones: These local stuffed pasta parcels, similar to ravioli, are typically filled with potato, mint, and pecorino cheese. Offering a delightful burst of flavors, they pay homage to the island's pastoral traditions.
Pane Carasau: This traditional Sardinian bread, thin and crisp, is often served with local cheeses and cured meats. A testament to Sardinian culinary wisdom, its longevity was designed for shepherds who spent long periods away from home.
Seafood: Given its coastal location, South Sardinia is a paradise for seafood lovers. Enjoy the freshest catch of the day, prepared in simple yet mouthwatering ways.
Embracing Local Culture: Landmarks and Cultural Highlights
Sardinia, though famed for its beaches, possesses a cultural richness that deserves exploration.
Nuraghi: These ancient stone dwellings scattered across Sardinia speak of civilizations past. Visit the largest and best-preserved, the majestic Su Nuraxi near Barumini.
Cagliari's Old Town: Wander through the cobbled streets of Cagliari's old town, Castello, where the echoes of history blend with vibrant café culture.
Local Festivals: If your visit aligns, drunk in the spirited atmosphere of local festivals like the Sartiglia of Oristano or the Cavalcata Sarda in Sassari. These offer a valuable glimpse into Sardinian traditions.
Unique Experiences: Beyond the Beaches
Shape your journey into a tale worth telling by carving out unique experiences.
Pink Flamingos: Marvel at the ethereal beauty of Pink Flamingos in their natural habitat at Molentargius-Saline Regional Park.
Horseback Riding: Gallop across South Sardinia's sweeping landscapes by partaking in a horseback riding excursion.
Winery Visits: Sardinia comes to life in every sip of its Vermentino and Cannonau wines. Take a tour of local wineries to unravel this romantic relationship between land and vine.
The sun begins its descent, casting playful shadows on the coast of South Sardinia, as you sit, sated and content, munching on the last bites of a traditional sebadas dessert, this journey challenges you to adapt an enriched perception of travel, one that involves not only discovering places but also tastes, traditions, and tales. The whispers of the Mediterranean guide you, and as you respond, every sense is awakened to the Sardinian rhythm, allowing you to regard this beach world as the locals do, in all its depth and vibrancy.
Protecting the Coastal Gems: Sustainable Tourism and Ecotourism in South Sardinia
Ah, the transcendent allure of South Sardinia's beaches – a symphony of crystal-clear waves caressing golden sands. It is a siren's call to adventurers, urging us to tread the sands, to immerse ourselves in the warm embrace of this coastal paradise. Yet, as we revel in these wonders, we are reminded of our responsibility as adventurers, to protect these very shores that inspire awe and foster dreams.
The Pillars of Sustainable Travel in South Sardinia
Sustainable and ecotourism practices are seafaring compasses, guiding us in preserving these pristine coastal gems for the generations to come. Follow these tenets of responsible travel in South Sardinia to ensure our footprints remain light, and our love for these shores tangible.
Embrace the Local Way
To show our allegiance to the South Sardinian land, we must embrace the local way of life.
Support Local: Opt for locally-owned accommodations and patronize family-run restaurants, breathing life into the regional economy.
Respect Local Culture: Let us honor the people's customs and sensibilities by adhering to their cultural norms and traditions.
Journey Responsibly
Each step we take, every mile we traverse, let it be accompanied by a commitment to responsible travel.
Travel Green: Choose your mode of transportation wisely. Select fuel-efficient vehicles or opt for public transport when possible.
Pack Light: In curating our explorer's arsenal, let us carry only what is necessary, generating less waste and environmental impact.
Tread Gently on Nature's Shores
Respect the natural equilibrium of this coastal haven and let us commit to minimizing our impact on the environment.
Leave No Trace: As we embark on the South Sardinian shores, dispose of your waste responsibly and ensure that only footprints remain as a testament to our visit.
Conserve Water: Indulge in the luxury of the Mediterranean waters, but remember to conserve and use this precious resource mindfully.
Protect Marine Life: In our aquatic escapades, be conscious of the delicate marine ecosystems, refraining from disturbing wildlife or touching coral reefs.
Heed the call of the Mediterranean and respond with an adventurer's heart, one that beats in tandem with the natural rhythms of South Sardinia's majestic shores. Let us pledge to protect the very source of our wonder, weaving sustainability into every memory, every story, and every sun-kissed grain of sand. The time is now, dear friends, to transform our wanderlust into a guiding light, casting a protective glow upon the coastal gems of South Sardinia, safeguarding these treasures for the generations yet to come. Simply book your tickets and prepare for an amazing vacation experience.
The Enchantment of South Sardinia: A Journey Through History and Culture
Oh, come closer, gather 'round, my fellow adventurers! Allow your mind to sail across the expansive sea, to the shimmering beckon of South Sardinia's beaches. These beaches, these paradisiacal havens of white sand and crystal azure, are not just landscapes. They are veritable chronicles, extending an open palm, etched with stories dating back from antiquity, bred from a rich cultural loom and imbued with the spirit of the Sardinian folk.
The Deep-Rooted History of South Sardinia
To traverse the sands of South Sardinia's beaches is to trace the imprints of time itself. This land, this ancient isle in the heart of the Mediterranean, has seen the rise and fall of civilizations, each leaving their indelible marks.
Nuragic Civilization: Stride back in time to the Bronze Age, when the Nuragic civilization flourished here, constructing stone megaliths – Nuraghi. These stony whispers of forgotten eras still dot the landscape, the most iconic being Su Nuraxi, a UNESCO World Heritage Site.
Phoenicians and Romans: Turning the pages of time, journey to the epoch of Phoenician and Roman domination where South Sardinia, under the name of Punic, evolved into a major Mediterranean crossroad, its vestiges found in underwater archaeological sites.
The Living Tapestry of South Sardinian Culture
Brought to life by its people, the culture of South Sardinia is a testament to the region's resilience. From melodious Sardinian chants echoing through quaint alleyways, to the vibrant splash of traditional attire during festivals, this rich tapestry is woven with resilience, and filled with pride.
Language: South Sardinia resounds with the melodic tones of its local dialects. Listen to them and you will hear whispers of a custodian culture, rooted deep within the island.
Traditions and Festivals: Discover the rhythm of local life by immersing in Sardinia's vibrant traditional festivals. A riot of colors and communal joy, these circumstances are a window into a rich past that still thrives in the present.
My friends, to venture into South Sardinia's beaches is not just a casual dalliance with Nature, it is an intimate dialogue with History. So lace up your boots, fasten your explorers' hats, and prepare to etch the sands of South Sardinia with stories of your own, embellishing the already rich tapestry that swathes this coastal jewel in the heart of the Mediterranean.
Planning Your Beach Expedition: Crafting the Perfect South Sardinian Itinerary
Ah, weary traveler, your heart stirs with wanderlust, a restless yearning to escape the mundane and explore the breathtaking South Sardinian shores! Fret not, for we have crafted, just for your inner adventurer, the perfect compass—an itinerary guiding you through this untouched coastal haven. Engage all your senses as you meander through glittering coves, turquoise bays, and golden sands, while we unveil our treasure trove of local recommendations and practical tips.
Charting Your Course: Actionable Steps to Create Your Dream Itinerary
Embrace the spirit of adventure, as we map out our expedition, uncovering the hidden coastal gems of South Sardinia.
Seek Local Recommendations
One may no more uncover an uncharted cove without seeking local expertise, than stumble across a fabled treasure chest filled with the wisdom of the native denizens!
Consult Locals: Utter the magical incantations of "Spiaggia segreta?" or "favorite local beach?" and doors will surely unlock to unexplored shores!
Research Online: Utilize the world-spanning web and let seasoned adventurers point you in the direction of Sardinia's most beloved sands.
Prioritize Must-See Beaches
Chart your dream course, weaving together the strands of local wisdom and wondrous beaches shimmering with golden promise.
Compile a Beach List: Enlist a treasure map of South Sardinian beaches, sprinkled with your own desires and local secrets.
Be Flexible: Let the winds of serendipity guide you, for sometimes the most precious gems are found where unexpected roads lead.
Consider Time and Distance
Heed the call of Chronos, god of time, as you plan your escapade, remembering that the tides wait for no one!
Optimal Beach Time: Devote mornings or late afternoons to the reverie of sun, sand, and surf, savoring the joy of peaceful moments where you are cradled by nature's lullabies.
Calculate Travel Time: Plan transportation routes between each coastal sanctuary before setting sail, ensuring a smooth and unbroken journey.
Expert Tips from Previous Expeditions
Ah, those who have gone before, what secrets they have unearthed! Let us sift through the annals of their expertise, applying the gleanings to our forthcoming exploration.
Essential Supplies: Water, sun protection, snacks, and weather-appropriate attire—equip yourself with an adventurer's arsenal, ready to engage with South Sardinia's charm.
Capture Memories: Bring your trusty camera or smartphone to immortalize these sandy gems within the tapestry of your cherished memories.
Embrace Local Flavors: Tempt your palate with Mediterranean delicacies enjoyed alfresco, beating to the rhythm of South Sardinian life.
Hark the call of the sapphire waves, feel the warm embrace of the South Sardinian sun—your voyage of discovery awaits! Armed with our coastal compass, an effervescent allure flutters in your heart, for you are now prepared to embark upon the adventure of a lifetime! So grab your wide-brimmed hat and sturdy boots, and step forth onto the sun-kissed shores, as you become both author and protagonist of your own South Sardinian tale.
Conclusion: Cherishing Unforgettable Experiences on South Sardinia's Beaches
As our journey draws to a close, dear explorers, we find ourselves on the precipice of an inviting future, painted with vivid memories of South Sardinian shores and longing for the adventures yet to be discovered.
We embarked upon this expedition by understanding the deep-rooted history of South Sardinia, a tapestry woven by the threads of time and dyed in the colors of civilizations past.
Immersing ourselves in the living culture of this region, we tasted the enchanting language, danced in the rhythm of traditional festivals, and, with every melodious chant echoing through the air, felt the pulse of the island come alive.
Guided by wisdom, we charted a course for our South Sardinian beach expedition, learning to seek out local recommendations, prioritize must-see locations, and factor in time and distance as we planned our personalised coastal journey.
We absorbed the expert insights from seasoned travellers, arming ourselves with essential supplies and vowing to capture every moment, taste every flavor, and leave no stone unturned in our upcoming odyssey.
Now we stand, gazing across the azure expanse, where the sand whispers secrets of past adventures and the waves, in their rhythmic dance, beckon you to the charms of South Sardinia's beaches. Oh, what uncharted coastal gems await!
Craft your own tales, for these gifts of nature—golden sands, turquoise waters, sublime solitude—are waiting to be savored, not just in our minds but through our senses, experience, and cherished memories.
My fellow explorers, the Italian sun sets, painting the sky in hues of goodbye, but remember, every farewell is but an invitation for another journey. For the sands of South Sardinia, always shifting but never forgetting, are patient. They await your return and the imprint of new tales entwined in the dance of sun, sea, and shoreline.
Hold the spirit of discovery close, lace up your boots once more, and let's meet again on another adventurous horizon. In the grand tapestry of life, South Sardinia's beaches are a vibrant thread awaiting your touch. So, venture forth, cherishing each unforgettable experience, while making your own mark on these magnificent shores.