Nottinghamshire is home to Sherwood Forest, the actual, real-life stomping grounds of historic outlaw Robin Hood. The legend of Robin Hood is well known and has been immortalized in books and film for generations. Sherwood Forest was part of the vast areas of waste land – land that was uncultivated and outside of city limits – and according to Forest Law it was reserved exclusively for the use of the king (usually for hunting and leisure). Robin Hood and his Band of Merry Men were fugitives who used the untamed wilds of Sherwood Forest as a hideout. Nowadays you can visit Sherwood Forest, which is a protected park with a visitors centre, and see the actual forest hideout of the legendary outlaw band. See Edwinstowe Hall, and visit the arts and crafts centre in the coach house and stables.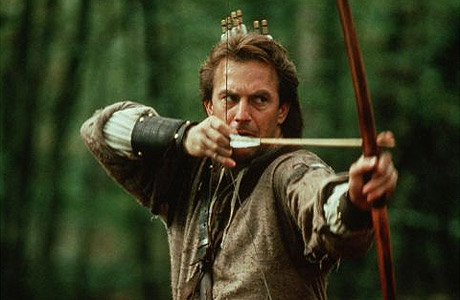 In the legends, Nottingham Castle is the location of the final confrontation between Robin Hood and the Sheriff of Nottingham. The castle is open to visitors and houses a museum, an art gallery and original artifacts from throughout the castle's turbid history. Take a cave to see the tunnels and passageways beneath the castle.
Much of the true story of Robin Hood is incomplete or unknown. References to Robin Hood in writing have been dated as far back as 1377, with many of the legends being written throughout the 15th century. It is suspected that he lived sometime before his name popped up in writing, possibly sometime during the 13th century. Get a taste of the period dress and outlaw swagger on a Robin Hood tour of Nottinghamshire with the man himself! Local celebrity Ezekiel Bone hosts this top tourist attraction that tours the city, stopping at historic pubs and landmarks, or offers visitors the option of a guided tour of Sherwood Forest.
If you happen to be in town at just the right time of year you might catch the annual Robin Hood festival held at the Sherwood Forest visitor centre. This week-long celebration of all things Robin Hood features performers in traditional costume, musical performances, stage performances, jousting and medieval vendors set up to demonstrate traditional crafts. In October, Nottingham Castle holds a Robin Hood pageant wherein participants dress as knights and ladies and put on a jousting tournament for spectators.
The magic and mystery of British castles has drawn visitors for centuries. The legend of King Arthur, the larger than life histories of Queen Elizabeth and King Henry VIII and the architectural beauty of these massive pieces of history make them a must-see stop on any tour of Great Britain. These are a few of Britain's oldest and most storied castles.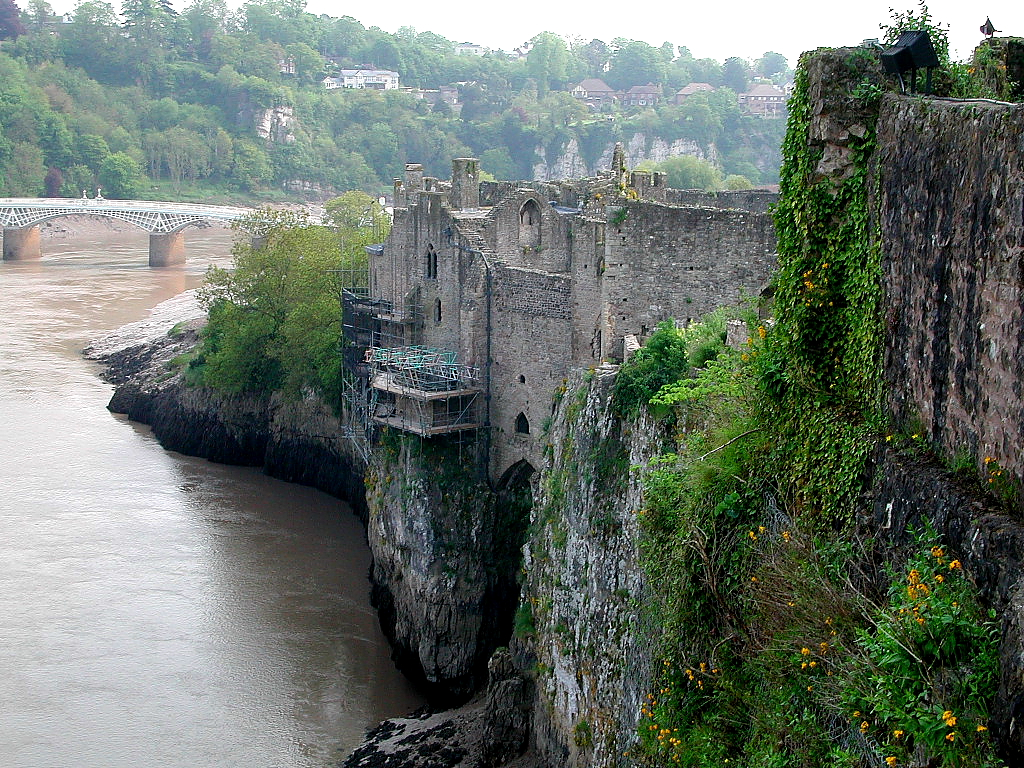 Chepstow Castle, Wales: Chepstow is thought to be the oldest surviving, post-Roman fort in Britain. It does not have the royal look that characterizes newer castles, as it was clearly built to withstand assault, however it is imposing. Construction began in 1067, under William the Conqueror, and has served as a private residence for various nobles during its long existence.
Norwich Castle, England: Another one of William the Conqueror's fortified castles, Norwich was built between 1066 and 1075. It is starkly different in appearance from a fort like Chepstow, though it did provide protection – notably to nearby Jewish families who were the target of anti-Semitic violence in the 12th century after the townsfolk blamed them for the murder of a young boy. Today the castle is a notable tourist destination since it houses a museum and art gallery.
Palace of Westminster, England: Possibly the most important castle in Britain, this is the meeting place of the House of Commons and the House of Lords. Built in the 11th century, this location was originally the residence of the kings of England, until 1512 when a fire destroyed much of the palace complex. The Elizabeth Tower is more famous than the palace as a whole because it house Big Ben – the largest of five bells suspended inside the tower and chime on the hour in accordance with the tower's clock. The palace was the location of the historic 1605 Gunpowder Plot as well as several subsequent attempts at arson and the assassination of Prime Minister Spencer Perceval.
Holyrood Palace, Scotland: This beautiful Scottish castle was built in 1128 as a monastery before becoming the seat of Scottish monarchs in the 16th century. It remains the official residence of the Kings and Queens of Scotland (currently that title belongs to Queen Elizabeth II) to this day. Queen Elizabeth is in residence one week of every summer for official and ceremonial business. When she is not in residence, the public is free to view the apartments of the ill-fated Mary Queen of Scots.
Everyone loves polar bears. We've all seen them at the zoo: they're big, soft and smart enough to play games with balls, tires swings and buckets. Polar bears are also aggressive, hungry predators who are stressed out from dealing with shrinking habitats and loss of hunting grounds. So, they might eat you. But that's part of the fun! This year, go on a polar bear hunt and see if you can spot one of these beautiful and dangerous creatures.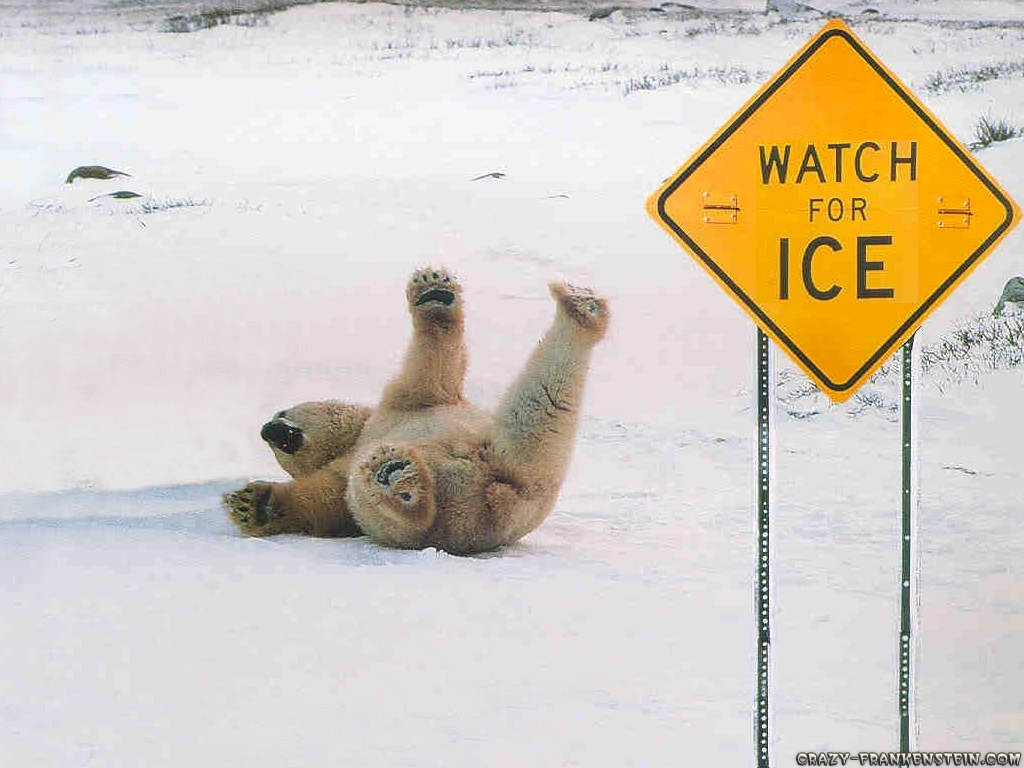 Polar bear watching is a Canadian specialty. Churchill, Manitoba might be the best known polar bear hangout and this outpost town has a bustling polar bear tourism industry. Keep in mind that polar bear viewing has a short season. Starting in mid-October, there are about four to six weeks to get your best chances at seeing a bear – and temperatures can be chilly out on the shores of Hundson Bay during mid-autumn. Accommodations in Churchill are not luxurious – this frozen frontier town offers running water, heating and hospitality, but there is no mistaking that you're in a wilderness outpost – provisions can sometimes run scarce and the town is reliant on shipments that arrive at the deep inland port. Despite the lack of frills, there are plenty of experienced guides who will get you in the right place at the right time to see polar bears.
Nunavut is Canada's largest northern territory and home to a large Inuit population, many of whom still observe ancient traditions. The communities are remote, small and cold, but they offer some wonderful wildlife spotting opportunities. In Resolute Bay (famous resting place of the doomed Franklin expedition) you can set out on an expedition for the North Pole, or be outfitted for a polar bear watching tour (definitely the less intensive of the two activities). The best time to see polar bears in Nunavut is between May and August.
Like its northern neighbours, Alaska also offers polar bear tours through its great wilderness. A wide variety of tours are available – long-distance photography tours, mountain expeditions, and Aurora Borealis viewings – some of which offer polar bear viewing. The easiest way to see polar bears in Alaska is to head up to Barrow (you'll need to fly over from Fairbanks) and enlist a local guide. Between June and August is prime polar bear time.
Polar bears are not exclusive to North America, however. Svalbard, Norway is famous for its bear safaris. You can expect to be treated to the ultimate arctic tourism experience in this little town of 3000 people. Harsh winter conditions set the scene while local tour companies offer small group tours by boat in search of puffins, walrus and, of course, polar bears.