Whether you're a first time visitor to Ghana or you are returning for a repeat trip, there are lots of things to see and to do in this country. Over 1,000,000 tourists visit Ghana annually, and therefore the year round tropical climate makes the region a preferred destination for wildlife and nature enthusiasts. Find out which attractions you won't want to miss on your next trip to Ghana.
Kejetia Market
Located within the center of Kumasi, the Kejetia Market is usually referred to as the largest market in West Africa. With over 11,000 stalls and 40,000 staff, this shopping hub sells food, knick-knacks, Ashanti sandals, glass beads, jewelry, and shoes. This destination is not a major tourist attraction, so shopkeepers are often pleasantly surprised to see visitors. You can also go with a guide who can help you to find obscure goods and will provide tips on bargaining.
Cape Coast Castle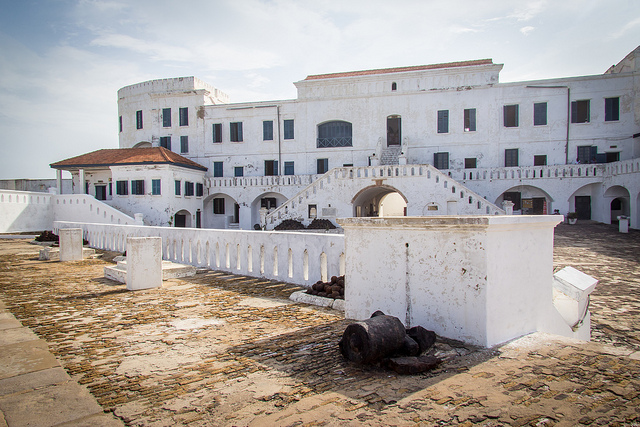 The imposing, whitewashed castle found at the heart of Cape Coast could be a historical marvel. You'll visit dungeons and slave quarters, that contrast sharply with the grand Governor's bedroom. The castle also features a museum that details the history of Ghana, Akan culture, and the slave trade.
Kakum National Park
If you are interested in the wildlife of Ghana, the Kakum National Park is a great place to check out. This pocket of rainforest features endangered forest elephants, 300 species of bird, the colobus monkey, and about 600 butterfly species. The canopy walkway that is suspended nearly 100 feet above the forest floor is the main attraction.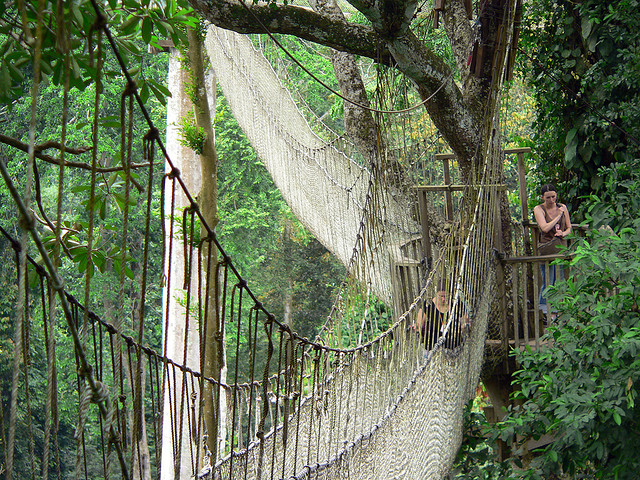 The Kumasi Voodoo Experience
If you're curious about a unique experience when visiting Ghana, consider an exciting tour of the world of voodoo in Kumasi. Visit a voodoo shrine and meet with native monks who make a case for antique spells, rituals, dances, and other practices. you'll conjointly watch a voodoo dance completed with ritualistic chants and costumed dancers.
Boabeng-Fiema Monkey Sanctuary
This small community-protected forest is that the best place within the country to urge a close-up encounter with 2 completely different monkey species: the black and white colobus monkey and the Lowe's mona monkey. Both species are held sacred by the area's local villagers.
---
Image By andryn2006,Stig Nygaard Under Creative Common License.