Each destination you travel to has its own ambience, character and look. If you want the photographs of your travels to be long lasting and look good, it's important that your photos not only say as much as possible about the literal look of the place you have visited, but also capture all the aforementioned qualities. In this article, we tell you the best tips of travel photography.
Get Closer
Robert Capa famously said that if your photos are not good enough, you are probably not close enough. The literal meaning of this famous quote is that the closer you are to your subject, the more interest and detail you will capture.
To do this, there are a couple of things you can do. The first one is to use telephoto feature which most cameras have to zoom on your subject. This is an effective technique of photography which has led to countless compelling images.
Another way is to simply move closer to the subject. While not anybody can do this comfortably, the person seeing the image will appreciate it.
Research, research, research
A good photographer spends a lot of time to do research. This way, you will be able to know what is out there. You will know what the place is really about as well as know more about the subjects you will be covering. Read travel books and brochures. Visit libraries, the web and bookstores. You can also talk to close friends who have visited the place to find out more about it. If you are travelling to a foreign country, you can visit the country's embassy to pick up important travel information.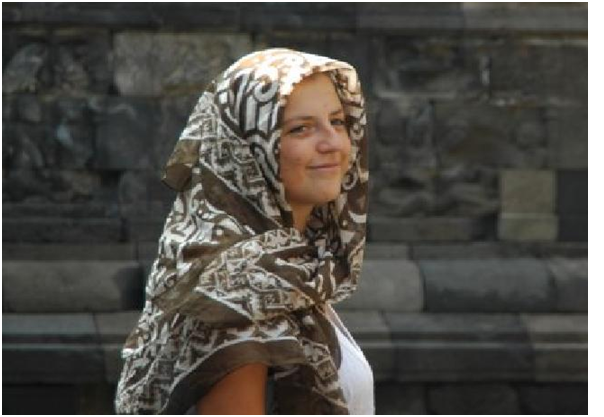 Be aware of local customs in any country you visit, it will help to keep your trip safe and productive – Jennifer from PhotoH.com.au
It is very important to understand the traditions and customs of a place before you go there. This will help you to carry yourself in a manner that is not offensive or rude once you reach your destination.
Capturing Cities and Towns
Each city or town has its own unique look and feel. This could be a distinctive skyline, setting or architecture. It also could be a particular type of dress, food or a famous local site. You will always find that at least one thing is unique about a place.
When capturing a city or a town, there are basic things that you need to do:
• Capture a city's essence, which includes a shot that shows the skyline, setting or any other view that gives feeling for the whole.
• Capture landmarks of which the town is most famous for.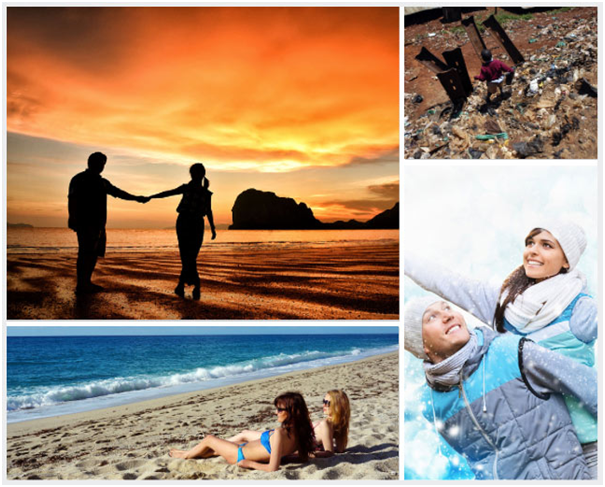 Have a good idea of what sort of travel shots you want to capture, before you leave – Sam from The Canvas Factory.
Be sensitive and authentic
One of the easiest ways to make compelling photographs of people is to be authentic. There is no trick in capturing candid photos of people. It is a skill any photographer can learn, and it requires respect for your subject an also building a good relationship with them. Successful images of people rarely happen from a long distance. Put the telephone lens away and be part of the moment.
It's very important to talk to the subjects. Whether it's just a greeting, a node of explaining what you are doing, it's very important to establish a rapport with the individuals you are photographing.
Be mindful of the time of day.
To take stunning and compelling travel photos, there is no time as sunset or sunrise. Sunrise can provide great travel images, especially because most people are still asleep at the dawn.
Conclusion
Traveling is fun if you can capture the essence of the place and the moment. But taking great travel photos is no mean task. By adhering to the above tips, you will no doubt be able to capture great travel photos.