There's no doubt that the United States has some of the most stunning and diverse landscapes in the world. But which state should you visit first? Here are 10 of the most beautiful places in the US to consider for your next getaway.
Antelope Canyon, Arizona
When it comes to must-see places in the US, Antelope Canyon should definitely be at the top of your list. Situated in Arizona, this gorge's incredible sandstone walls are illuminated with warm hues of pink and orange. Choose to visit during the day for some truly stunning photo opportunities!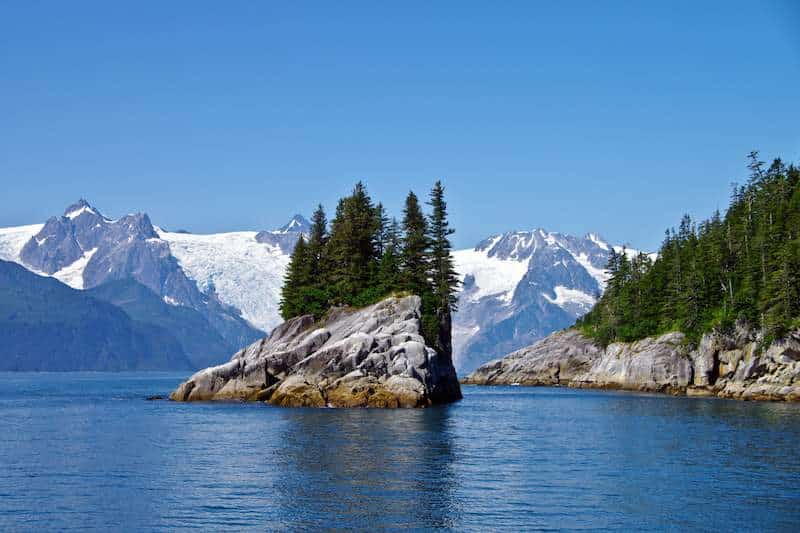 Kenai Fjords, Alaska
If you're looking for an awe-inspiring natural wonder, Kenai Fjords National Park in Alaska is the place to go. Forty magnificent glaciers flow from the Harding Icefield, while vast plains and steep mountains house amazing wildlife like whales, eagles, falcons, and sea lions. It's one of the most beautiful places in the US!
White Mountains, New Hampshire
The White Mountains of New Hampshire are renowned for their beauty during the fall season. With beautiful landscapes and natural wonders, the region offers plenty of opportunities to explore. The most popular destination is the Kancamagus Highway, also known as the "Kanc," a 34.5 mile stretch from Lincoln to Conway with breathtaking views and no stores or restaurants in sight!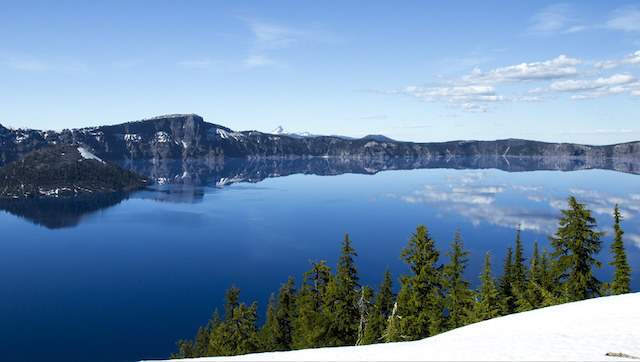 Crater Lake, Oregon
Each year, vacationers and tourists alike flock to the rim of Crater Lake in the United States to gaze upon its unparalleled beauty. A volcanic explosion estimated to have occurred between 6,000 and 8,000 years ago created this caldera thousands of feet deep, which still stands out today for its clear blue waters filled by rain and snowmelt.
The Palouse, Washington and Idaho
For those seeking a glimpse of nature's beauty, the Palouse region in Washington State is sure to impress. This pastoral prairie landscape consists of rolling loess hills, carved into whimsical shapes by wind-blown sediment. Each spring, it turns into a vivid kaleidoscope of green as wheat and barley crops begin to sprout across the plains. A true marvel, the Palouse has been dubbed one of the Seven Wonders of Washington State.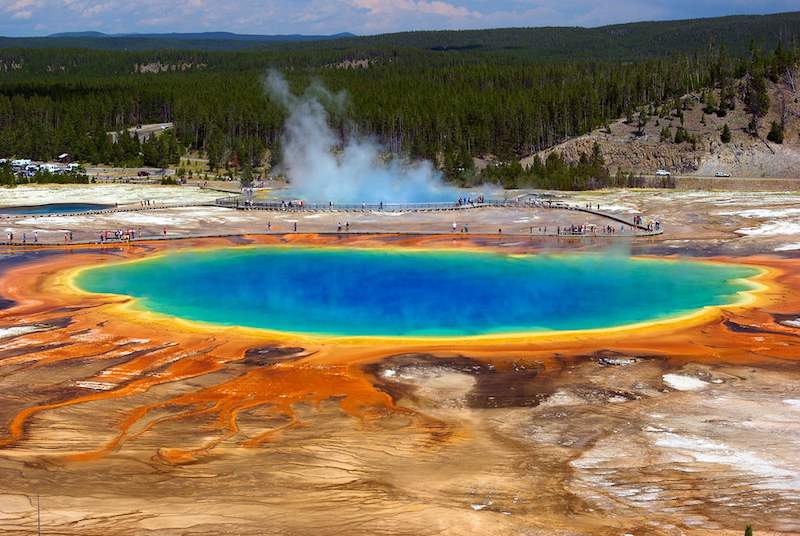 Grand Prismatic Spring, Wyoming
Grand Prismatic Spring, located in Yellowstone National Park, is a beautiful sight to behold. The spring is the third largest in the world and boasts an array of stunning colors such as blue, yellow, and orange. These vibrant hues are due to thermophilic bacteria that flourish in the cooler parts of the thermal pools. It's no wonder why so many people flock to this natural wonder in the US!
Multnomah Falls, Columbia River Gorge, Oregon
A visit to the Columbia River Gorge in the US will surely be a sight to behold. This region, which rests just half an hour east of Portland, Oregon, is teeming with breathtaking waterfalls. Of all the available cascades, Multnomah is perhaps the most grandiose. Spanning a whopping 611 feet in height, it has two distinct tiers and can easily be accessed via a charming bridge that links two worthwhile hiking trails.
Horseshoe Bend, Arizona
Arizona is home to some spectacularly beautiful places, and Horseshoe Bend takes the win. Located just north of the Grand Canyon, this 200-million-year-old site gets its name from the angular route that the Colorado River takes as it winds past sandstone cliffs and rock formations. History buffs will also love this place because it's believed to have been formed more than 500 million years ago!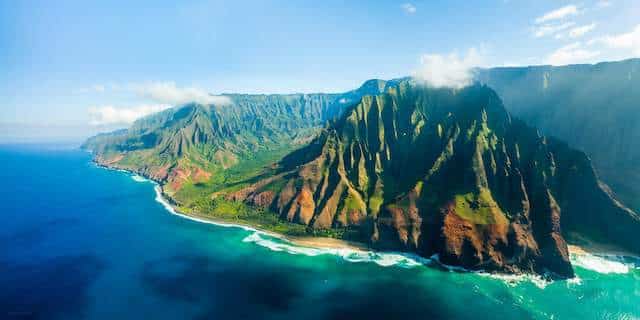 Na Pali Coast, Kauai, Hawaii
Na Pali Coast State Park, located on the Pacific Island of Kauai, is a beautiful destination in the United States. Stretching 17 miles along the shoreline on the northwest side of Kauai island, this park features stunning emerald green mountains rising up to 4,000 feet. It's an awe-inspiring site and a must-visit for anyone looking to explore the beauty of nature in America.
Antelope Valley, California
The Antelope Valley Poppy Reserve is home to the largest poppy bloom in the world. The eight-mile Mojave Desert Grassland track offers a peaceful escape when you aren't surrounded by hundreds of thousands of poppies in their signature fiery orange hue.