Iceland, a land of natural splendors and breathtaking landscapes, provides the ideal getaway for adventurers. But with only five days to plan your trip, it's essential that you make the most of your Icelandic vacation. From driving tips to safety precautions, here is everything you need to know to maximize your enjoyment during your time here.
Choosing the Best Season to Visit Iceland in 5 Days
If you are planning a trip to Iceland and only have five days available, it's important to choose the right season. During summertime, there is almost 24 hours of daylight, and in winter the Northern Lights can be seen. Spring and autumn are considered the low season, with mild temperatures and lower accommodation costs being an added bonus. No matter which season you decide to visit in, you won't be disappointed with an Icelandic holiday!
Exploring Iceland in 5 Days: To Drive or Not to Drive?
If you're looking to visit Iceland for just 5 days, renting a car is the way to go. Having your own vehicle gives you the freedom to explore the amazing sites and attractions of Iceland at your own pace. However, be sure to check local road conditions before driving as they can change quickly! If you don't feel comfortable driving, don't worry – there are plenty of other ways to enjoy your time in Iceland. There are tours available/which pick up from hotels, and public buses which offer trips between urban areas too.
Safety Tips for a 5-Day Iceland Adventure
Planning a trip to Iceland only for 5 days? Make sure you bring warm layers, as the weather is constantly changing there. Download a reliable and reputable weather app so you can keep track of any warnings and adjust your plans as necessary. Keep an eye on the forecasts and plan accordingly – even if you're not driving during your stay. Dress in easily-removable layers so that you can stay comfortable in every kind of weather.
The Ultimate 5-Day Iceland Itinerary: Highlights and Must-See Attractions
Even if you only have 5 days to spend in Iceland, you can make the most of your time by exploring the Golden Circle from Reykjavík and heading south towards Vík and Jökulsárlón. With a well-planned itinerary, you'll be able to explore some of the best sights in Iceland before returning home.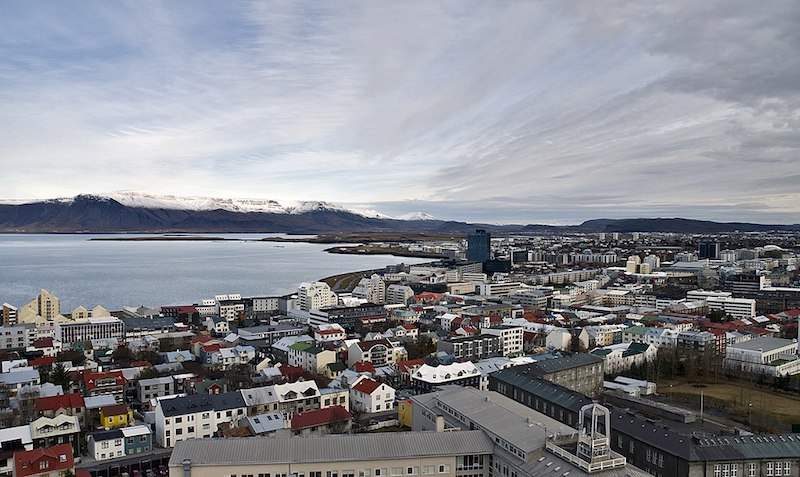 Day 1 – Reykjavík
Visiting Iceland for 5 days is an exciting opportunity to explore the country's culture, beauty and excitement. Start your vacation off with a stop at the Blue Lagoon, a spectacular open-air geothermal spa with mineral-rich waters. Then, head over to Reykjavik and experience its beautiful streets, architectural wonders and vibrant night life. With five days in Iceland, you can take full advantage of all this beautiful country has to offer!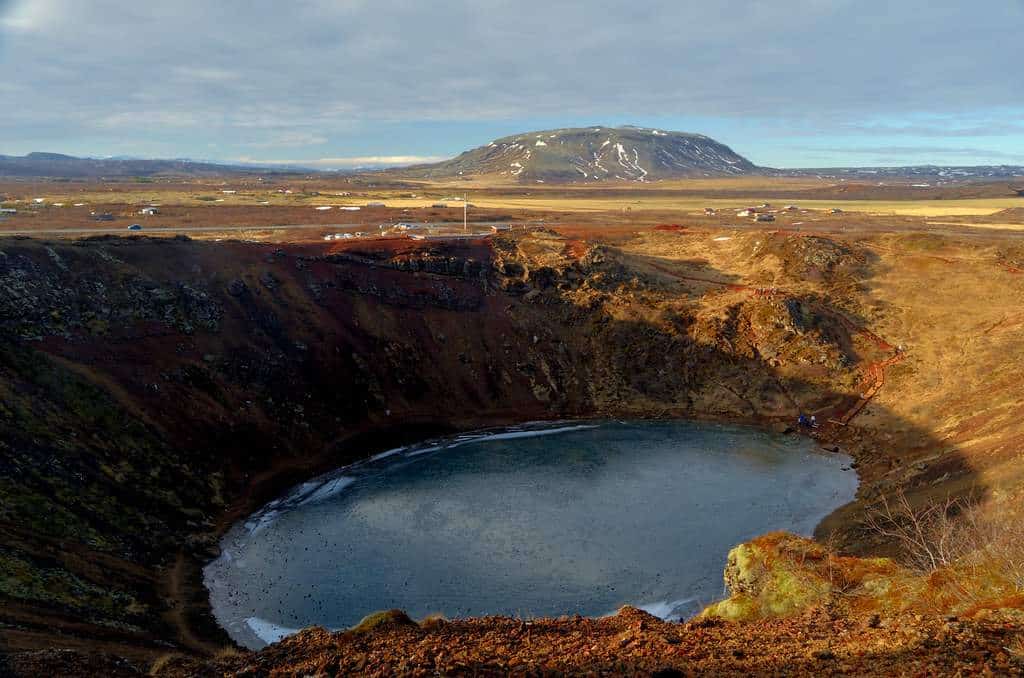 Day 2 – The Golden Circle
Planning a trip to Iceland and only have 5 days to explore in? Make sure to add the Golden Circle route to your must-see list. From Reykjavik, this circular route takes you eastward, starting at Thingvellir National Park. Here, you'll see two tectonic plates actively being pulled apart–a rare sight in the world! There are plenty of other places to visit along this famously scenic route as well.
Are you planning a trip to Iceland for 5 days? Look no further than the Geysir Hot Springs area, where you can take in amazing geysers and hot springs. Be sure not to miss Strokkur, which is Iceland's largest geyser that shoots superheated water 30 metres into the air every few minutes. On your way back to Reykjavik, be sure to see Gullfoss, or the 'golden waterfall', created when the Hvita River suddenly drops down before continuing on Selfoss and the lower half of the 'circle'.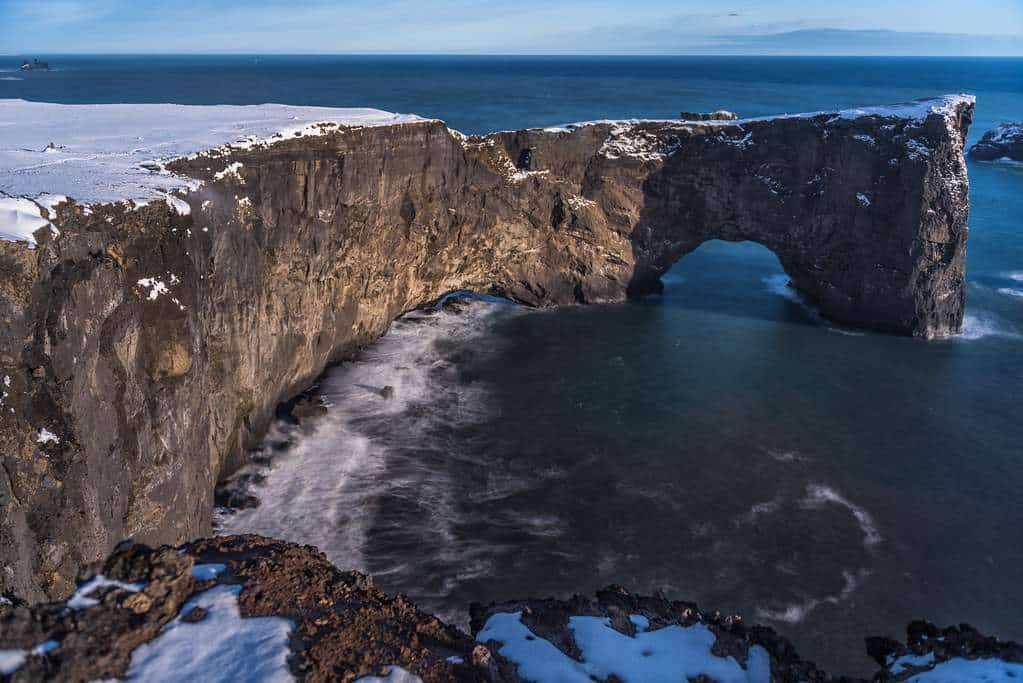 Day 3 – The South Coast
Iceland's South Coast is the perfect place for a five-day trip. You'll witness many stunning waterfalls, such as the 60-metre high Seljalandsfoss falls, and admire the dramatic cliffs and tiny villages along its route. Be sure to roll down your windows to experience the beauty of the black sands of Dyrhólaey Peninsula, and marvel at the views towards Eyjafjallajökull which has an active volcano topped by a glacial ice floe. Spend your last night in Vik before setting off on your journey back home.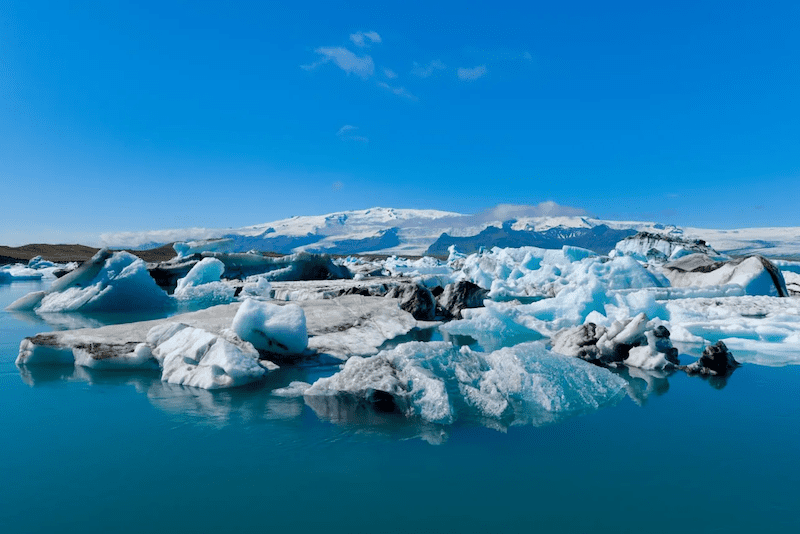 Day 4 – Vik to Jokulsarlon
If you only have five days in stunning Iceland, try to make time for a drive along Ring Road (Route 1) from Vik to Jokulsarlon for amazing sights. Don't miss your chance to see Fjaðrárgljúfur Canyon and its jaw-dropping river views. Take the offshoots from Route 1 to visit Vatnajökull National Park, Svartifoss or Svínafellsjökull Glacier viewpoints. Once there, be sure to take a stroll around Jokulsarlon Lagoon––the deepest in the country––and sparkly ice berg-strewn Diamond Beach.
Day 5 – Return to Reykjavik
Planning a trip to Iceland for only five days? Make the best of your time and take the iconic Route 1! Drive along the coast, making sure to take in all the majestic views, and stop whenever you want to explore the villages. This journey comes with breathtaking sights that promise an unforgettable vacation!
Conclusion
Iceland is the perfect destination for adventurers seeking an incredible journey, and with just five days you can see some of its most iconic sights. By planning ahead and packing light, you'll make the most of your time in Iceland and create lasting memories. So grab your bags, download a weather app, and prepare yourself for an epic journey that will last a lifetime!