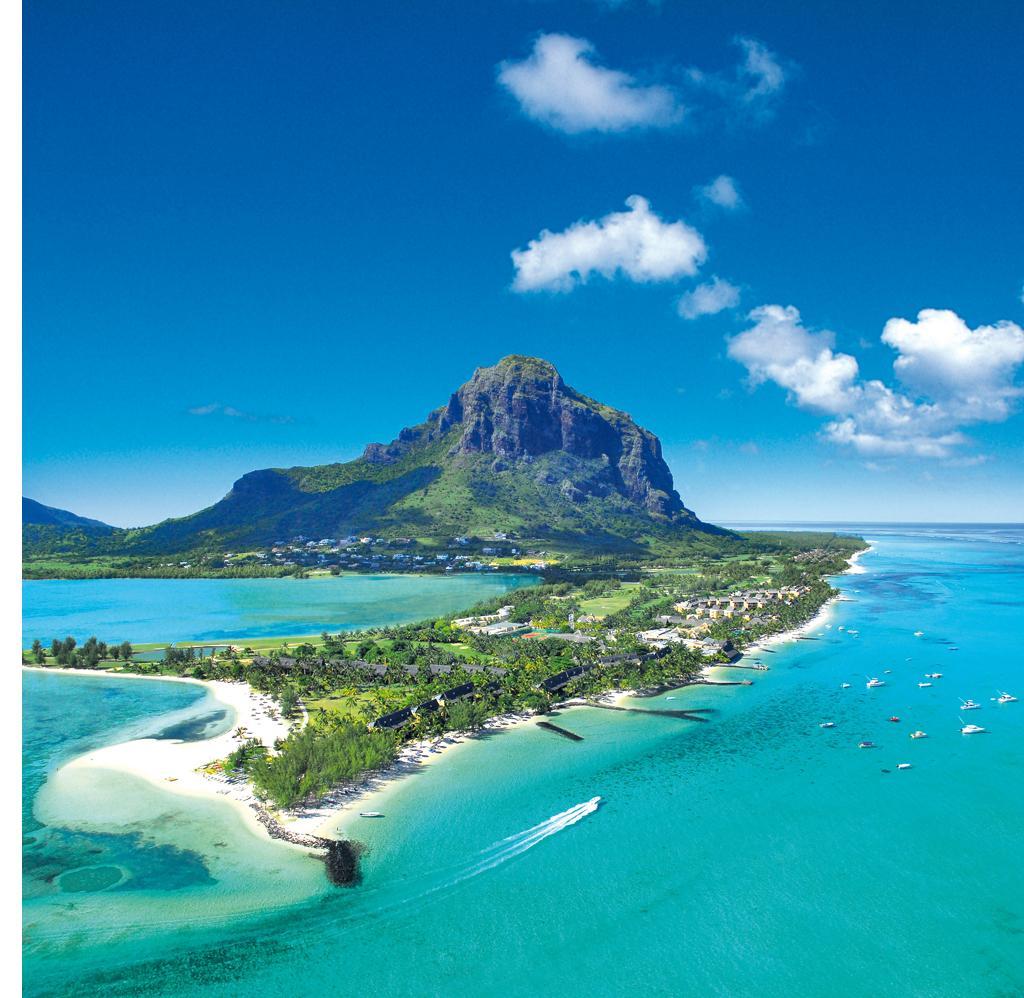 Located in the Indian Ocean, Mauritius is a famous travel destination for romantic holidays and family getaways alike. This mysterious tropical island offers tourists a paradise with white sand beaches and luxury resorts: just follow our tips before heading there!
Getting there and around
There are regular flights to Mauritius from Africa, Asia, Europe, and the USA, with a wide choice of airlines available. Sir Seewoosagur Ramgoolam International Airport is located in the south-eastern part of the island and is a couple hour's drive from the nearest beach resort.
While buses go everywhere in the island, these can be time consuming, so  taxis or excursion buses are usually recommended. For those who prefer driving, petrol is relatively cheap and Mauritius' roads have left-hand drive.
Weather and language
Travel during March and April when the weather is warm rather than October to February when it's hot and humid. While English is the official language, French or Mauritian Creloe (a dialect derived from French) are the spoken languages in Mauritius.
Affordable luxury dining
Many think Mauritius is expensive. On the contrary, Mauritius offers luxury at affordable prices, with a wide selection of dining options for different budgets. Travellers on a low budget can choose to eat local Mauritian street food like most Mauritians do. This is a great way to taste the local traditional food, such as curry-filled samosas and dahl puri on the cheap.
International fast-food chains are common, while many Chinese restaurants also serve delicious Chinese and Creloe food at affordable prices. There are many mid-range restaurants along the beaches and in the villages and city centre. Travellers can select from a wide selection of international cuisines including French, Japanese and Mediterranean. The luxury dining restaurants are located in hotels where food is served in contemporary setting.
What to do
While in Mauritius, don't miss the world-renowned Sir Seewoosagur Ramgoolam Botanic Garden and UNESCO world heritage sites like Le Morne Mountain and Aapravasi Ghat Immigration Depot.
There are also a wide variety of activities near the beaches, including undersea walk, kayaking, windsurfing, water skiing, scuba diving and submarine tours.
Golfers can chose among the great number of golf course located near the hotels and luxury villas. Mauritius also has a vibrant nightlife for those who want to go clubbing. The flourishing textile and jewellery industries mean tourists have a wider array of choices.
Mauritius is the perfect destination for those who want to experience the tranquil beaches, visit the villages and cities and go shopping.