If you're fed up with the winter weather, you may be planning a getaway. Or perhaps you already have a holiday booked. Either way, lucky you! The Caribbean is a safe bet for sunshine, and there's always plenty to do.
You may be worried about the cost of your stay. Luckily, holidays to the Caribbean are luxurious and affordable at the same time, if you plan ahead and look for budget-friendly deals. The region does have the advantage of a stable currency, and there are plenty of activities that won't eat deeply into your travel money.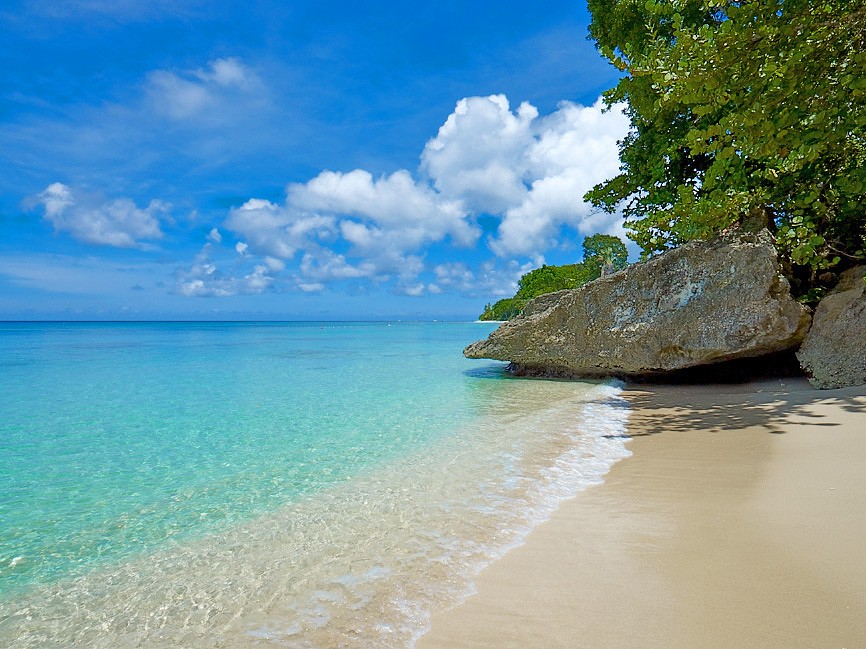 Explore Barbados
For instance, stay away from the south and west coasts of Barbados, and as well as saving on accommodation, you'll discover hidden churchyards, old colonial buildings, and local markets with authentic food and crafts. Join free hikes by the Barbados National Trust, for access to tropical rainforests, cane fields, gullies and coastal communities.
Rainforests in Dominica
Large parts of Dominica are covered by rainforests, making it a hiker's paradise. Or try canyoning, which involves climbing up waterfalls and across rivers, in a harness and wet suit. Dominica is also popular for kite boarding and wind surfing, and whale and dolphin watching.
Underwater in Antigua or the Caymans
The warm clear waters of the Caribbean are ideal for snorkelling. Equipment hire rates are reasonable, but bring what you can in your suitcase. Choose an island with sheltered bays for this, such as Antigua. Diving allows you to see more at deeper levels, but involves greater expense, so a package may be the best option. Dive around the Cayman Islands at night to catch sight of underwater orange ball anemones and basket starfish. For a complete change, fit in a game of tennis during the day!
St Lucia and more
St Lucia's volcano is no longer active, but steam still shoots from the ground among the sulphur and mineral pools, so it's worth a visit. You can also go ziplining on a wire through the extensive rainforests. Who knows, you may spot the endangered St Lucia parrot. If you want more, Jamaica is the place for river tubing or paddle boarding, or nautical types can get away from it all by sailing off the British Virgin Islands.
After all that activity, you've earned the right to chill out on a beach. Most are free, but transportation and extras aren't, so negotiate with your taxi-driver, and sit on your towel! Alternatively, book a sea front hotel with its own stretch of sand and amenities, and make the most of that sun.