Sometimes you may feel like you may have had enough of the bustling city life with its noisy and smoky atmosphere. All you want is to retreat to a pleasant tranquil environment to recharge or simply to get away from it all. Here are our handpicked destinations for the very best rural escapes.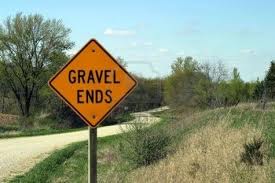 VILLA HOLIDAY IN TUSCANY
Tuscany has become synonymous with the quintessential rural Italian escape and for good reasons; it combines laid back lifestyle with rolling hills, medieval hill top villages, historic centers of renaissance art and mouth watering cuisines.
A villa holiday in Tuscany will leave you rejuvenated by the pleasures of rural charm and relaxation. There are idyllic villas situated between medieval villages where you have to delve deeper off the beaten track to reach your destination. Some of the best regions for villa holiday in Tuscany include: Volterra the hill top town overlooking vast expanse of the famous Tuscan landscapes; the peaceful little village of Palaia Pisa and near the town of Pontedera in Pisa Province where you can witness the leaning tower of Pisa; Cortona Arezzo which has a fantastic history and Castelmuzio which is ideal of off the beaten track rural experience.
DARJEELING, INDIA
Darjeeling in India has served as a rural escape since time immemorial. It was set as a hill station where Britons escaped from the hot summer heat in Calcutta. It is also known as 'the Land of the Celestial Thunder Bolt'. It is cooler than the plains but also decidedly wet during the rainy seasons.
Darjeeling is nestled on the Himalayas and is famous for its rolling tea plantations and the Darjeeling Himalayan Railways which is also a UNESCO World Heritage Site. If you are a tea connoisseur, then Darjeeling will seduce you with its world renowned tea. It continues to be a popular destination for tourists seeking to taste the quality tea, enjoy panoramic mountain views and those seeking peace and relaxation. This region will give you the perfect rural experience that you are after, though still offering some of the best luxury hotels India has to offer; it is a place with a mix of cultures, history and peace.
WEST COAST OF SCOTLAND
If you are looking for inspiration from nature away from the city, then the West Coast of Scotland may be just what you are looking for. It has the most jagged and dramatic coastline in Great Britain not forgetting the mystifying lochs and the majestic highlands. It is not enough that this region has appeared on numerous postcards but it is also a place that gives you relaxation as you explore its magical treasures.
The West Coast of Scotland is crowned by spectacular isles anchored off the rugged coastline and is open for exploration. This beautiful unspoilt chain of islands have a lot to offer, each is unique in its own way; the Isle of Skye is popular for its beauty, Isle of Mull for its historic importance as burial ground for kings, Islay for its whisky and Jura for wildlife and inspiration. If you choose to stay on the mainland, then one of the many holiday cottages in Oban will provide the perfect place to explore the region.
Whether you choose the mainland or the isles, the west coast of Scotland is sure to provide you with the best rural escape.