Israel is filled with beautiful parks and natural kids attractions that are perfect for families traveling to Israel with children. The parks offer plenty of space for kids to run around and have fun, in addition to unique playgrounds and kid-friendly activities. Car rental in Israel makes it easy to access these great parks across the country. Below are four of the top parks in Israel to visit with kids.
Gan HaShlosha National Park: A Natural Water Park
Gan HaShlosha National Park, also known as Sahne in Hebrew, is one of the most popular parks in Israel for families. Located in Beit She'an Valley and close to Emek HaMaayanot, the park has shallow, warm pools fed by natural springs that are ideal for swimming and splashing. There are several pools, jumping platforms, and rope swings that will keep your kids busy for hours. Beyond the pools, there are also shaded picnic areas and a petting zoo on site. It's a perfect place for kids to cool off and parents to relax. The park is about an hour and a half drive northeast of Tel Aviv, making it very convenient to reach by car.
Ein Gedi Nature Reserve: Desert Hikes and Wildlife
The Ein Gedi Nature Reserve offers families a chance to explore secret oasis and canyons in the Judean Desert. Kids will enjoy hiking the family-friendly trails, seeing wildlife and swimming under the waterfalls. One of the most popular hikes is the path to the Hidden Waterfall which leads to a gorgeous waterfall which falls into a special swimming pool. There are shaded picnic tables spread throughout the park for taking a break. Ein Gedi is about 1.5 hours drive southeast of Jerusalem.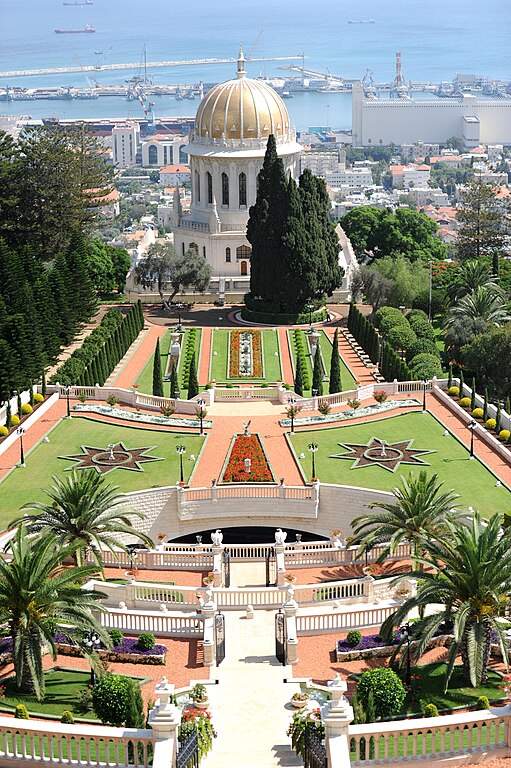 Bahai Gardens: A Peaceful Cultural Oasis
The Bahai Gardens in Haifa provide a peaceful and unique experience for families traveling in Israel.
The gardens are split into three terraces with fountains, sculptures, and precisely manicured flower beds. Parts of the gardens feel like a maze as hedges tower over pathways with hidden alcoves. The top terrace provides stunning panoramic views over Haifa and the Mediterranean. The gardens are very walkable for families. Strollers can access the lower and middle terraces but must be carried to the upper terrace. As the gardens are considered holy place for the Bahai religion, visiting them is only available with guided tours, so make sure to pre-register to one of the tours before getting to the place.
Ramat Gan Safari: A Drive-Through Zoo Adventure
The Ramat Gan Safari outside of Tel Aviv is a top spot for families to see animals up close. This large zoo park is home to giraffes, rhinos, hippos, monkeys, lions, zebras, birds, and many more animals. Visitors can easily drive through the large park in their car or with the park's train, to spot animals roaming in natural habitats. There are also attractions like a petting zoo, reptile exhibit, and animal feedings that kids will love. Get to the safari early when the animals are most active.
With its beautiful parks and reserves, Israel offers many excellent outdoor attractions for families traveling with kids. Renting a car provides the flexibility to easily reach the top family-friendly parks across Israel. From swimming under waterfalls to see animals on the zoo, there are countless adventures waiting across Israel's fantastic parks.