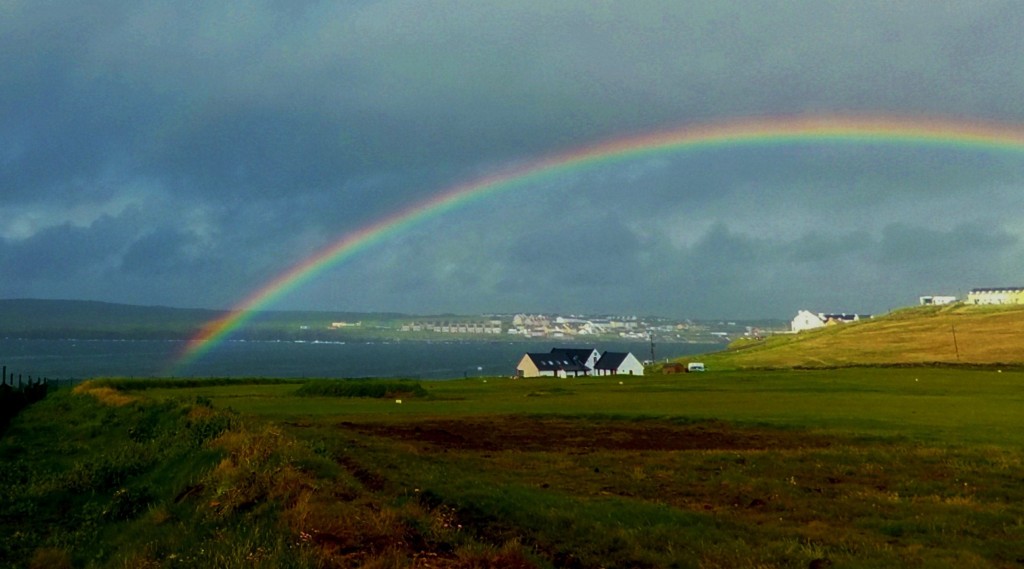 If you've never been to Ireland in the summer, you're missing out. This is a wonderfully green, beautiful and tremendously diverse country. But as Bob Hope once said, if you don't like the weather here, just give it five minutes and it'll change! So be prepared for all eventualities weather-wise.
Start your tour at the capital Dublin, the home of the world famous Guinness and the Guinness Storehouse Museum, whose tour is well-worth doing for lover of the black stuff. Then move on to quieter Wicklow and the ancient monastery of Glendalough.
Next, move west to the country's gastronomic capital, Kinsale, and north to Dingle. From here, you can cycle (or drive if you're not up to cycling) around the Ring of Kerry route – well worth doing. Also; be sure to take in Killarney National Park.
If you then move north, you'll be following the aptly-named "Wild Atlantic Way". There are some spectacular coastal landscapes along this route from the stony Burren to beautiful Galway. The people here know how to live life to the full. They celebrate life with endless Gaelic music festivals to horse racing and many other sports. Gaelic games played here include Gaelic football and hurling as well as Gaelic handball and rounders.
Of course, Irish people are famed for their love of a gamble – so Gaelic games gambling is no different. The betting exchange Betfair sees a very lively market for its Gaelic games all-year round and this can add a little extra spice to a game – particularly if you hardly know what's going on!
But it's definitely worth trying to take in a real-life game to help get a flavour of the Emerald Isle.
Next, continue your journey north again along the moors of Connemara and to W. B. Yeats' County Sligo, then onward to the wonderful beaches of County Donegal.
You should be able to manage all this in a wonderful fortnight – and if golf's your thing you're never too far from some of the world's greatest courses.
So enjoy your Irish summer – but do remember to pack your cagoule.