The Christmas season is the most magical time of year, and visiting a Budapest Christmas Markets is the perfect way to make your holiday season even more special. From festive treats to traditional Hungarian crafts, you can find everything you need to get into the holiday spirit with a visit to one of Budapest's many magical markets.
Explore the Vorosmarty Square Christmas Market.
The Vorosmarty Square Christmas Market is one of the city's most popular markets; during your visit, you can find a variety of festive treats to enjoy. From handmade soaps to delicious Hungarian cuisine, you can experience all the flavors, aromas, and colors this magical holiday season has to offer. Plenty of traditional crafts like wooden toys and candles are also for sale, adding even more festive cheer to your holiday experience.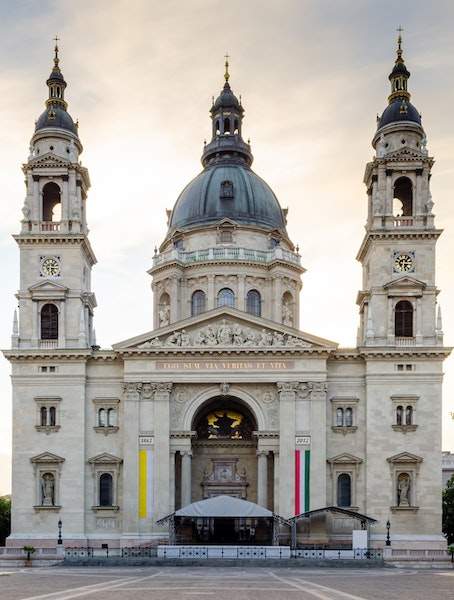 Check out the Advent Markets at St Stephen's Basilica.
With the beautiful St Stephen's Basilica as a backdrop, the Advent Markets at St Stephen's are a must-see during your visit to Budapest. Here you can find everything from traditional handcrafted gifts to warm winter treats. You can also find festive stands filled with mulled wine or beers in preparation for Santa's arrival on Christmas Eve. There are also many cultural and theatrical performances throughout the markets, making your holiday experience even more enjoyable.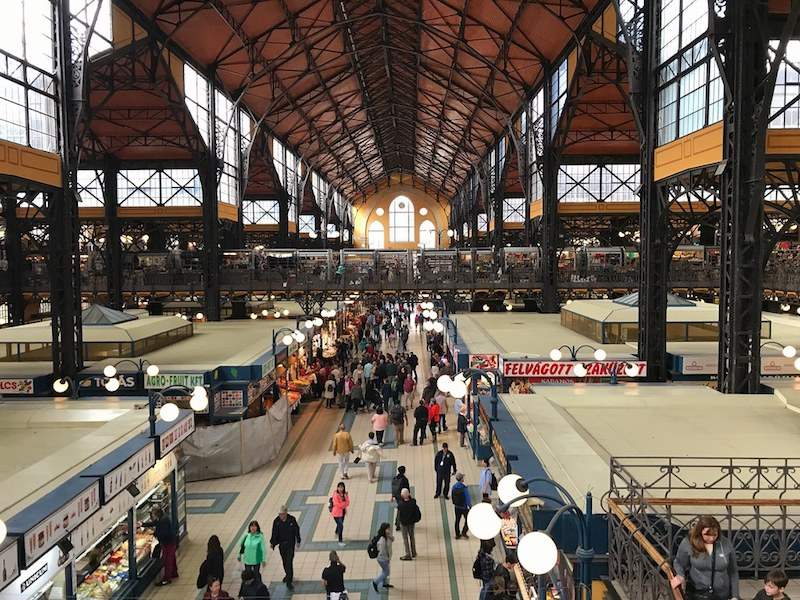 Visit The Central Market Hall at Christmas and Shop for Local Handicrafts.
In addition to the Christmas markets, the Central Market Hall is a great place to find distinctive Hungarian crafts during the holiday season. Here you can find handcrafted souvenirs from traditional design techniques, such as colorful embroidery and fine Hungarian porcelain. You can also pick up unique local gifts like honey, jams, lángos (fried dough topped with cheese or garlic), and seasonal delicacies such as chimney cakes or diós beigli (walnut roll).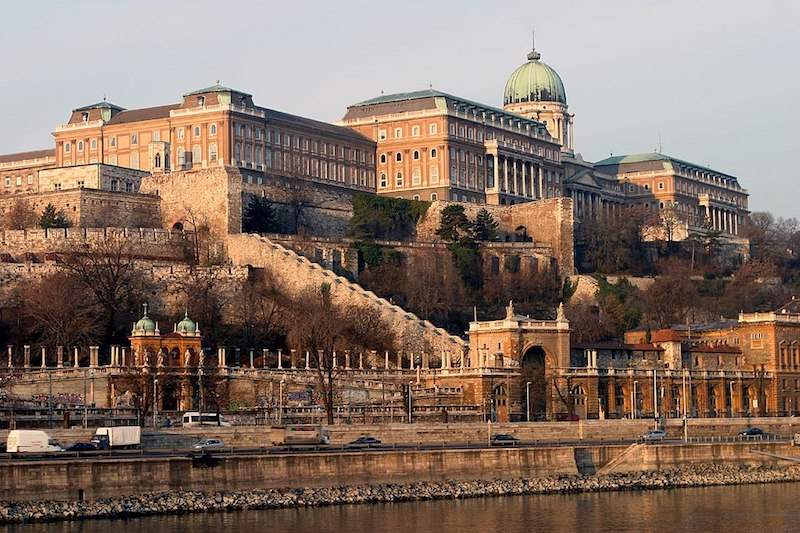 Unwind with some Glühwein at Buda Castle Hill.
With stunning city views around you, get into the ethereal Christmas spirit at Buda Castle Hill! Relax your eyes on some of the city's most amazing sights in this festive atmosphere filled with Hungarian culinary surprises and a wide selection of traditional dishes. Traditional hot drinks like mulled wine, coco, tea, and coffee are ideal for keeping you warm while exploring the historic Buda Castle Hill area. With the exciting aroma of Glühwein (mulled wine) filling the air, it's sure to be an enchanting holiday experience!
Delight in Some Hungarian Street Food Specialties at Petőfi Tér!
Make sure to visit Petőfi Tér Market, where you can indulge in some scrumptious Hungarian treats like churros, chimney cakes, and pretzels. This year's Petőfi Tér market strives to bring traditional Hungarian street food's delicious flavor using recipes passed down through generations. With over 20 stands of yummy and unique food options, it's definitely worth a visit!
Conclusion
A visit to Budapest Christmas markets is an enchanting experience that will surely get you in the holiday spirit. From the Vorosmarty Square Christmas Market to the Advent Markets at St Stephen's Basilica, you can find an array of festive treats, traditional crafts, and cultural performances. The Central Market Hall is also a great place to find distinctive Hungarian crafts, while Buda Castle Hill offers stunning views and Glühwein to warm you up. Lastly, make sure to stop by Petőfi Tér Market for some scrumptious Hungarian street food specialties. Overall, a trip to Budapest's Christmas markets is a perfect way to add some extra magic to your holiday season.