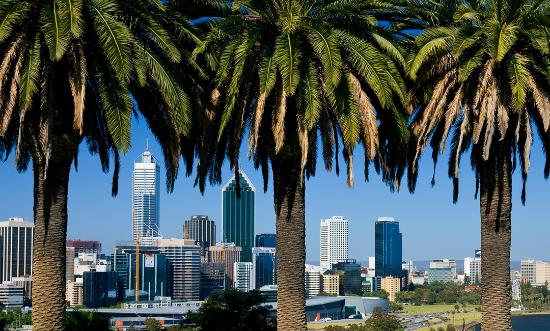 Everyone has a bucket list. As for me? I have a travel bucket list. There are so many places I want to visit, explore, and discover. For a long time, Perth was at the top of my list. Until I checked it off, that is! Located in Western Australia, it is one of the world's most isolated cities. Perth is also home to nearly two million people – and nearly three million tourists each and every year. If you are planning to visit Australia you will have to apply for Australia tourist visa.
Why did I choose Perth? I was able to get away from those day-to-day demands (so long boss breathing down my neck!) and keep myself occupied with tons of attractions and beautiful landscapes. During my travels, I fell head over heels in love with the city…and now you can, too. If you've been thinking about taking a vacation to Australia, listen up! These are some of the most exciting ways that you can enjoy Perth.
Make the Most of Perth Nightlife
When I travel, I am more of a get out there and do something kind of person rather than a sit back and relax type. So, I aim to keep my schedule pretty jam-packed. Luckily, some fellow travel fanatics let me know about a great place to go before I even ventured out on my international flight. Honestly? I am so glad they did. The Crown Hotel & Casino was the perfect place to spend my evenings.
We started off our night there by grabbing some delicious food at Rockpool Bar and Grill  (the Coral Trout was heavenly!) before moving on to some live entertainment. There were shows, nightclubs, shopping, gambling…. I was in paradise! Are you planning a Perth getaway of your own? Then take my advice: spend an evening or two at this hot spot. There is a little bit of everything – making it the perfect choice for you and your travel companions. Now to keep your days equally as busy….
Enjoy Perth In The Daytime
Like I mentioned before, there is nothing I love more than getting out there and experience the city. I can relax on my couch at home…. why spend hours on an airplane to sit around and work on my tan? Yawn! But hey – that's just me. If you are likeminded, then here is a little good news. Perth is jam packed with exciting activities and attractions to enjoy. Need a few ideas?
During my visit, I really enjoyed going to the Perth Zoo. There were so many animals to see! There was also the Aquarium of Western Australia, which was a super fun way to spend a few hours. Another attraction you need to visit? Adventure World. My friends and I had a blast going on all of the rides. (And screaming our lungs out!) We also spent time enjoying the scenery at the Araluen Botanic Park. It was the perfect ending to a truly unforgettable trip.
Ahh, Perth. Just writing this post makes me long for the sights, smells, and sounds! There are so many ways to enjoy this diverse and beautiful city – day and night. The key is to plan well, be open to new experiences, and have fun with everything you do. Hey, after those endless days at the office, you deserve it!