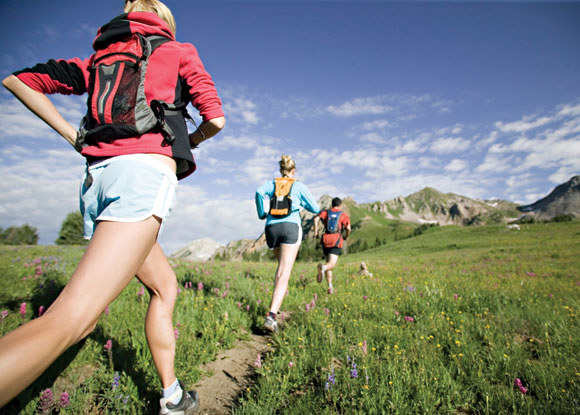 Do you love to work up a sweat? How about seeing the world? Then it may be time to combine your two passions together. How? By taking a vacation that incorporates a little bit of healthy living! Yes, even while you are off seeing the sights in Paris or Peru, there are places that you can go to run, swim, hike, bike, and so much more. It is the perfect way to create the ultimate getaway.
These destinations for the healthy traveller are sure to inspire your next trip!
Running In San Jose
One way to stay in shape on your next vacation is to make a run for it. Major cities all over the world host running events like marathons or half marathons each and every year. One memorable place to go for a jog? San Jose. That's right – the San Jose half marathon takes place this October when the city hosts their annual Rock 'n' Roll San Jose Half Marathon. Running enthusiasts from all over will flock to the Northern California city this fall…. and you could be part of the excitement!
Mountain Climbing in Scotland
Another destination for the healthy traveller is Scotland. Known for its lush scenery (and rainy weather!) there are plenty of places to climb. The Scottish Highlands boast Ben Nevis – also referred to as "The Ben." Climbers who visit this spot can enjoy 2300ft deep cliff sides that make for a challenging excursion! The best time of year to scale this mountain is during the warmer summer months. Start planning now for a vacation you are sure to remember.
Bike Ride Along the Coast of Croatia
There is something special about going for a bike ride. It allows you to soak up the sunshine and check out the sights. One place to do just that is in Croatia. There are many different areas to bike through, including paths that run along the Adriatic cost and through Brinjuni National Park. With lush scenery and picturesque views, getting fit has never been so fun.
Live healthy while you travel. Just head to one of these thrilling destinations. They are sure to keep your heart pumping – and give you all of the adventure you crave.