All you want is to sun it up in some far flung location. You want the sand between your toes as roaring, lilting waves undulate in the distance. You want to wander down darkened cobbled streets to a peaceful basilica in Italy, or stare onto a perfect vista from a mountain in the middle of nowhere.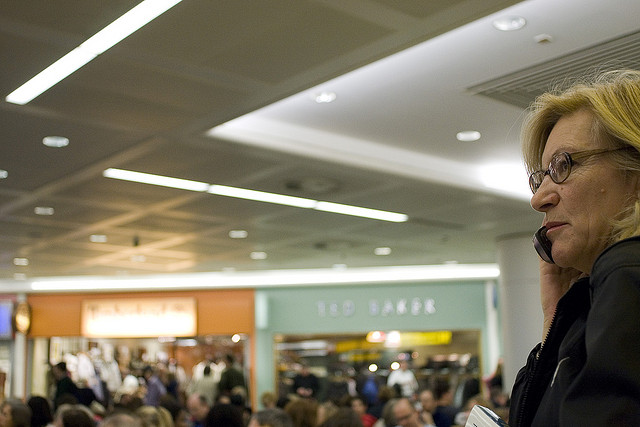 But first you've got to face one trial – the airport.
Indeed, many airports appear to have been designed by Hieronymus Bosch as a DVD extra in one of the circles of hell. They're blander than bland, beiger than beige and feature less substance than a void in a black hole factory.
According to national newspaper the Daily Mail, plenty of people think using an airport as more stressful than moving house. It's not the perfect way to kick start your holiday.
But instead of feeling your blood pressure rise at the departure lounge, relax into your travels.
There are several ways that you can do exactly that – here are just a few.
Pre-flight tourist
Look away from the airport for a while – let's take a look at its surroundings. Despite the fact that loads of airports seem to be in the middle of nowhere, a number of them have fascinating surroundings.
Take a drive around the area before you head for your terminal. You might find a sleepy village or a stunning view. It's the perfect way to start your holiday before you've even boarded the plane.
Just be sure you don't get lost. The last thing you want is to miss your flight.
Pack a plug
People don't get excited by plugs anymore, do they? If someone produced a nine volt adaptor as a party piece, you probably wouldn't speak to them again. Yet when your laptop's battery life is coming to the crunch, an effective adaptor is like an oasis in a desert.
When you settle down in a departure lounge, be sure to choose a seat near a plug socket. No one wants to be staring at a black screen in these purgatorial lounges.
Breathe-easy parking
If there's one thing guaranteed to set you on edge, it's searching for a parking space in the gargantuan multi-storeys favoured by airports.
Thankfully, large flight hubs have alternative services to avoid the hassle of poor parking.
Gatwick north valet parking, for example, can be found at Gatwick Airport. With a valet, you'll be able to drop off your car at your terminal, where it will be taken to a secure location to await your return.
It costs a little bit extra but the price is more than balanced out by the convenience. You'll feel more relaxed about the airport before you've even entered.
---
Image Courtesy to fabbio