Nottinghamshire is home to Sherwood Forest, the actual, real-life stomping grounds of historic outlaw Robin Hood. The legend of Robin Hood is well known and has been immortalized in books and film for generations. Sherwood Forest was part of the vast areas of waste land – land that was uncultivated and outside of city limits – and according to Forest Law it was reserved exclusively for the use of the king (usually for hunting and leisure). Robin Hood and his Band of Merry Men were fugitives who used the untamed wilds of Sherwood Forest as a hideout. Nowadays you can visit Sherwood Forest, which is a protected park with a visitors centre, and see the actual forest hideout of the legendary outlaw band. See Edwinstowe Hall, and visit the arts and crafts centre in the coach house and stables.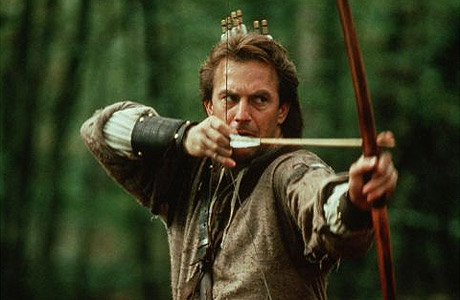 In the legends, Nottingham Castle is the location of the final confrontation between Robin Hood and the Sheriff of Nottingham. The castle is open to visitors and houses a museum, an art gallery and original artifacts from throughout the castle's turbid history. Take a cave to see the tunnels and passageways beneath the castle.
Much of the true story of Robin Hood is incomplete or unknown. References to Robin Hood in writing have been dated as far back as 1377, with many of the legends being written throughout the 15th century. It is suspected that he lived sometime before his name popped up in writing, possibly sometime during the 13th century. Get a taste of the period dress and outlaw swagger on a Robin Hood tour of Nottinghamshire with the man himself! Local celebrity Ezekiel Bone hosts this top tourist attraction that tours the city, stopping at historic pubs and landmarks, or offers visitors the option of a guided tour of Sherwood Forest.
If you happen to be in town at just the right time of year you might catch the annual Robin Hood festival held at the Sherwood Forest visitor centre. This week-long celebration of all things Robin Hood features performers in traditional costume, musical performances, stage performances, jousting and medieval vendors set up to demonstrate traditional crafts. In October, Nottingham Castle holds a Robin Hood pageant wherein participants dress as knights and ladies and put on a jousting tournament for spectators.