When it comes to far off adventures at a price that can't be beat, Thailand is always a sure thing. Whether it's the fabulous weather, the parties that never seem to stop, fantastic nature or a dynamically rich culture, Thailand has something for everyone from the north to the southernmost tip. You could be a first timer or an old pro when it comes to visiting this tropical paradise but the country always offers a chance to see it anew and is particularly appealing when the weather turns cool elsewhere in the world.
Take a look below at some suggestions for the best ways to experience what Thailand has to offer depending on your tastes and time frame. Whether it's a few days in Bangkok or a few weeks lounging in Phuket or Ko Phi Phi, the only thing you'll regret about this holiday is not taking it sooner!
Bangkok Heritage
If you're looking or a city that will continue to surprise you around every corner, look no further than Bangkok, the capital city that has many flights connecting it to the rest of the world. It has every modern amenity you could hope for at a fraction of the price you could find it back home. Use it as your base to see the amazing temples and shrines dedicated to Buddhism or the imperial grounds of the royal family and be amazed at how much there is to do and see within this incredible metropolis.
Full Moon Parties
So much has been said about Full Moon Parties that I won't go into too great of detail about what they are about, except that they are definitely for those who like to party. Taking place, as the name would suggest, around the full moon, these parties see travellers from all over the world revelling in the electric atmosphere on the beach and just generally going nuts – often with a little extra 'help', if you catch my drift.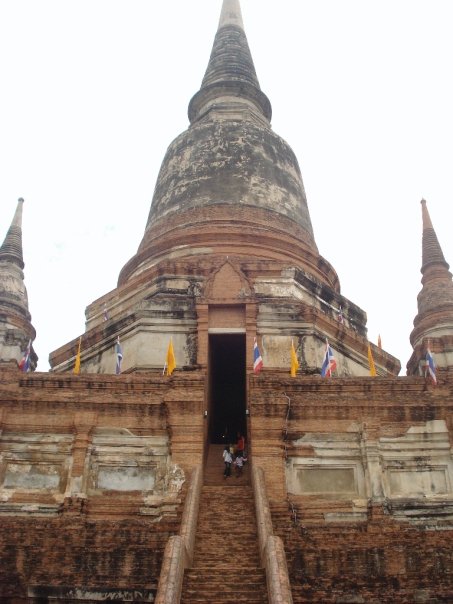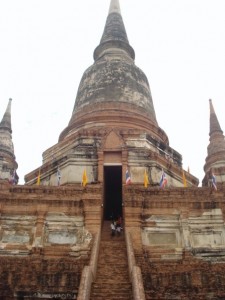 Beautiful Ruins
As a country that has been around for a very long time in various forms, Thailand has its share of old buildings that have fallen into disrepair – the result is a hauntingly beautiful setting for exploring a piece of Thailand's incredible history. If you think checking out old British castles is a good time, you'll be blown away by the ruined sites in Thailand.  Just outside of Bangkok lies the old capital of Ayutthya, a city burnt by the Burmese many years ago but a must see for anyone who has the chance.
Wartime Past
Thailand has been host to many battles and wars over the years, but you may be interested in checking out those sites relating to WWII as many are the final resting places of soldiers from all over the world. Of particular note is the bridge on the river Kwai, made famous by the movie of the same name, which was blown up and then rebuilt not long after. Nearby is the JEATH war cemetery, an immaculately kept allied war cemetery that will humble you long after you've returned home.