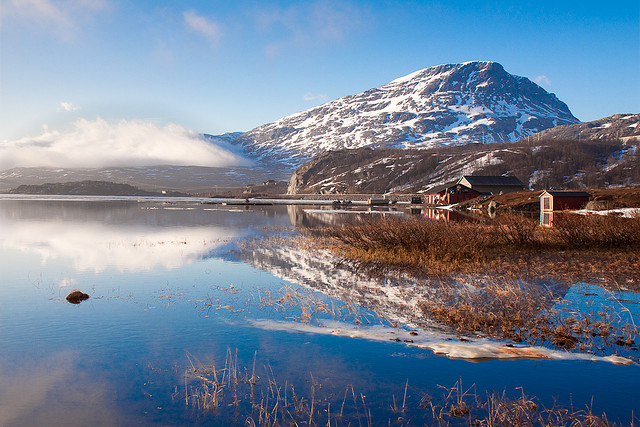 If you are worried that you might have missed out on the slopes this year, fear not as there are lots of last minute ski destinations that are still available for some late season ski action. But don't go packing your bags just yet! Here are some top resorts that will help you get the most out of your spring skiing.
Riksgransen in Sweden
Situated 200 kilometres on the border of Norway, Riksgransen is one of the most popular resorts in the arctic. Skiers get the chance to ski in the "Land of the Midnight Sun" where lifts don't stop running until the end of summer.
Zermatt in Switzerland
This well-known Swiss ski resort has the most amazing lifts that take skiers high up above ground. The resort is open until early May, meaning that it is the perfect ski destination for late comers.
Gassan in Japan
Gassan is located in Honshu where you can see lots of snow (up to 8 metres!) during the winter months. The resort however, doesn't open until April but the lifts run until late July. Snowboarders can enjoy the vast vertical terrain of almost 1000m.
Les Deux Alpes in France 
This village has slopes that are perfect for summer skiing and snowboarding as it is one of Europe's top terrain resorts. Les Deux Alpes is perfect for advanced skiers, and within a short walk from the resort of La Grave, there is an excellent off-piste.
As skiing can be a risky pastime, injuries are common no matter how experienced you are in this sport. It is vital to purchase holiday insurance for your last minute winter adventure in case you have an accident on the slope. Remember to check the list of activities that are covered in your policy before you hit the slopes.
Livigno in Italy 
The vast array of slopes in Livigno makes it the perfect resort for beginner skiers. The snow here is powdery due to the high altitude pistes. This means the snow season lasts from November to May and the prices are fairly low compared to other European ski destinations.
Tips for taking late season trips
If you have decided to select a resort at the last minute, it is best to head north as the higher the altitude, the colder the ski area. This means the snow will last longer in 2000m or above resorts. If you can see glaciers, then even better as you will be able to ski all year round on short pistes. North Europe is therefore better to travel to in spring and summer as their snow depths vary considerably when compared with south Europe. In the event that there is poor snowfall, many lifts cease running, but on the flip side, if there is heavy snowfall, the ski season will continue for many weeks. You should keep an eye on your chosen resort before booking your flight. There are many websites that contain useful information for skiers.
---
Featured Image by Wansfordphoto under cc license