Washington D.C. is full of varied things to do. Not just a city full of iconic monuments, there are also museums, festivals, restaurants and bars that make a trip to Washington fun for everyone. One of the special times of year to visit Washington is the yearly Cherry Blossom Festival. Right at the high season of their growth the city is filled with lovely cherry blossom trees which create a great aesthetic. A few things to see and do in Washington include.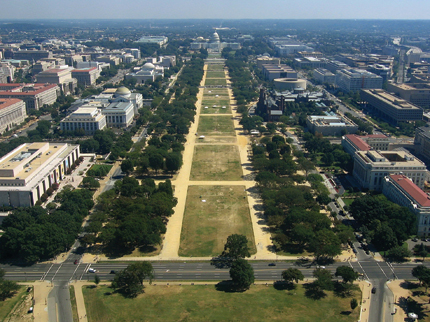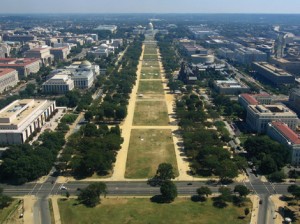 National Mall (The Mall) 
Perhaps the main focal point for visitors to Washington is to visit the National Mall. Stretching out for more than 5 miles, the mall – as its often called – is a museum and tree lined grassy expanse that reaches from the U.S. Capitol Building to the Lincoln Memorial. If you have time walk along the mall during the day, stopping in the varied museums while they are open, and the evening where you can enjoy the sites lit up by lamplight.  As it is a long walk be sure to wear comfortable shoes.
National Cherry Blossom Festival 
As March turns into April a spring tradition in Washington is the National Cherry Blossom Festival. Gifted from Tokyo to DC the Tidal Basin Cherry Blossom trees each year bloom into wondrous cotton candy like leafs and tufts. Enjoy these trees by walking along the Tidal Basin; another great way to enjoy the Cherry Blossom Trees is to view them from the basin river on a paddle boat or one of the boat cruises available.  Other events associated with the festival include a 10 Kilometer fun run, concerts, food, and fireworks. A great thing about the Cherry Blossom Trees is that they are free to view and almost always yield a great picture.
Washington Monument 
Washington DC, DC 20013 | Official website
One of the iconic in Washington is the 555 foot tall obelisk that is the Washington Monument. At the time of its completion, back in 1884, the Washington Monument was the tallest structure in the world. Free to visit, travelers can ride an elevator up to the top of the monument to enjoy sweeping, panoramic views over the city. For a small fee travelers can choose to set a time they visit online to avoid standing in long queues. For many just snapping a photo of the monument will suffice rather than battling the lines.