Are you planning a trip to Brussels and wondering what things to do in Brussels are? Then don't worry, you'll discover the best things to do in Brussels in this post.
Brussels is one of the picture square cities with splendid places waiting for you to explore. It's the capital of Belgium, and this place is packed with history in every street and alleyway.
This unique place has a lot to offer for tourists, especially if you're a fan of beer! Then you'll love this place. Apart from that, there are lots of places to explore in Brussels, which I'll cover below.
It's a great stop between Amsterdam and Paris. So, you can plan a visit to those locations as well. Now, let's check out the best things to do in Brussels.
Best things to do in Brussels:
If you're striving to enjoy your trip to Brussels? Follow the below things to do and see in Brussels to make your trip memorable. The multi-layered atmosphere of Brussels makes it a great city to visit for travelers.
Pay a visit to Grand Place:
The Grand Place is one of the Brussels popular scenic attractions that is in the centre of the city. As a traveller, when you have a glance at the Grand Place, you'll be amazed. It's a gorgeous 15th-century city hall with six guild halls around it.
This place is worth visiting several times at different times to capture fabulous pics to break your Instagram. You'll find a flower market at that place on certain days, which you shouldn't miss out in Brussels. Watching the Grand Place is definitely one of the best things to do in Brussels.
Never Miss out Exploring – The Royal Palace: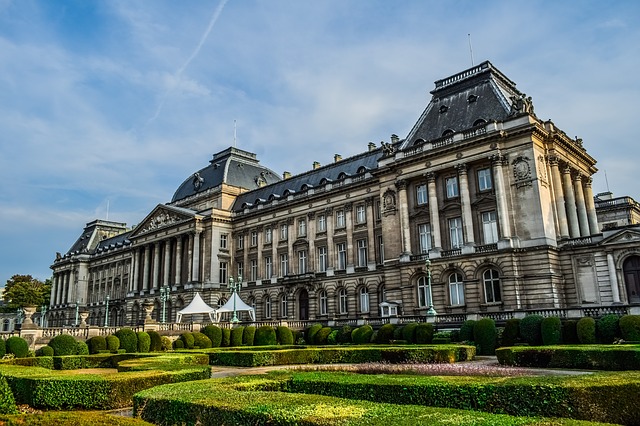 The Royal Palace of Brussels was originally constructed in the 18th century, and it's where King and Queen host receptions, organized parties, handle state affairs, but they don't live there full time.
Although they won't live in that royal palace, its size is enormous. The astonishing thing is the facade is 50% longer than Buckingham Palace. So, you can imagine how big the royal palace is, never miss out to explore the royal palace of brussels.
Explore Brussel's Notre Dame Du Sablon:
Notre Dame Du Sablon is a gothic catholic church that began life in the 14th century, but it was later extended in the 15th century due to the popularity. This church is officially titled as "The Church of Our Blessed Lady of the Sablon". It's also the home of Baroque chapels that were added in the 17th century. If you're a history lover, then you should explore this ancient church.
Le Botanique (Botanical Gardens):
Le Botanique is one of the historical places in Brussels. It is a botanical garden of the city that attracts lots of tourists regularly.
The greenhouse which was constructed in the 19th century, now regularly plays a range of performance arts and acts as a cultural center as well.
If you're a true lover of greenery, then you'll never miss exploring these beautiful gardens. This is one of the best things to do in Brussels as well.
Laugh at Manneken Pis and Jeanneke Pis:
Manneken pis and Jeanneke Pis are the two odd statues that have grown into the popular tourist attractions in the city. Although a few categories of people do not like it, others enjoy it.
The statue is nothing but children peeing. These two statues meant to reflect the Belgian sense of humour, so these are attractive. Getting to these statues requires a little bit of skill as it's not there on many tours.
Visit Petit Sablon:
The Petit Sablon is a park that has a collection of 48 statues; each represents the history professions which were common in that city. All pillars and statues have unique designs and do have an iron fence for protection. This is one of the best things to do in Brussels as well.
Take fresh Air in Parc Du Cinquantenaire:
The Parc Du Cinquantenaire or Jubel Park is the largest park in Brussels. This park has been around since the reign of Leopold II. Whether you are on a picnic or want to explore old architecture, then this is the perfect place for your trip. This park has a vast collection of arti-facts and housed museums as well.
The Royal Saint-Hubert Galleries:
The Royal Saint-Hubert Galleries are glazed shopping arcades in the heart of Brussels. This is having the oldest shopping arcade in the entire Europe and is home to cafe's, chocolate shops, restaurants and more.
It was specially designed in a way to create a shopping area. So, you have to explore this place to check out how the oldest shopping mall used to be.
Tour to Cantillion Brewery:
Cantillion brewery is the oldest brewery which was founded in 1900, and now it is offering tours to the public. So, on your trip to Brussels, you can watch the beer-making process in live-action. You can even learn about old brewing methods and equipment as well. If you're a beer lover, then you can have some samples as well.
Go on a Belgian beer Tasting tour (Don't forget to Visit Delirium):
Belgians are always proud of their beer, and of course, it has played a vital role throughout the history of the city. So, you can take a beer tour and have a blast at the city breweries. Also, never miss visiting Delirium. Delirium has the longest beer menu in the world, and it has even won Guinness record for it as well.
You can find over 60 countries beer in this special crowded tourist place. It's the best place to try local beers. So, don't miss this to keep it on the list of best things to do in Brussels.
Conclusion:
These are the best things to do in Brussels, so don't miss out on these. If you are striving to explore more places in Brussels then you can try out experiencing nightlife, broodhuis, and more.