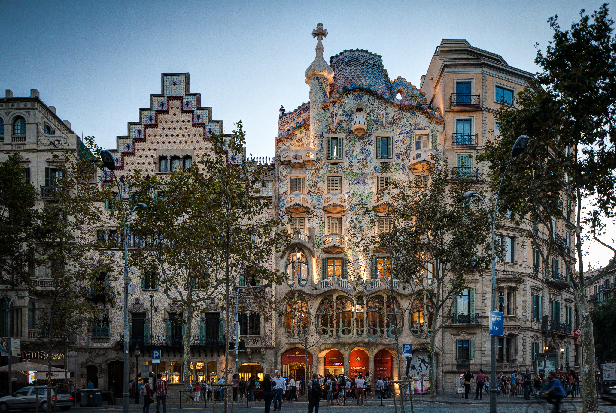 Barcelona. The word sparks images of breathtaking architecture, white sandy beaches, and delicious local cuisine. Not to mention all of that glorious sunshine! This incredible city has much to offer locals and tourists alike. Perhaps that is why so many men and women make Barcelona their ultimate vacation spot. With over 16 million people flocking to the city each and every year, there is no doubt about it: Barcelona is a must see spot.
Are you planning to take a trip to Barcelona? Then prepare to be amazed. You will be taken back by all of the incredible attractions, sights, and activities the city has to offer. Need a little direction? These essential Barcelona travel tips will help you maximize every single moment.
Ditch The Hotel and Rent an Apartment
What is the first thing you do when you plan a trip? Book a hotel. Most of us automatically start searching for a hotel room…. but that may not be your best option. Renting an apartment from ClassBedroom can help you save money on accommodations, give you some much deserved privacy, and allow you to discover one of the most notable part of the city – from the Gothic Quarter to La Barceloneta. Don't do the same old thing. Experience life the way a Barcelonian would! Staying in an apartment can make your vacation memorable, special, and totally unique. Forget resting your head at yet another forgettable hotel…. make your trip count.
Make Sure You Are Actually Flying To Barcelona
Booking airline tickets to another country can be challenging. This is especially true when there are a number of different airports to choose from. Which one will be closest to your desired location? And how much will it cost to get from point A to point B? Something important you should know about Barcelona is there is only one airport: The Barcelona Airport. Despite this, some airlines will refer to the Girona-Costa Brava Airport and the Reus Airport as being part of Barcelona. Not true! They are an hour and a half away from where you want to be. Keep this in mind when booking your plane ticket. It can save you from experiencing a major shock when the plane touches down.
Make The Most Of Free Attractions
Vacations can get pretty expensive. An attraction here and souvenir shop there and your entire vacation fund has vanished in an instant. It's amazing how often it happens! During your trip to Barcelona, focus on creative ways to save, save, save. You can head to historical spots like the La Sagrada Familia or Hospotal de Sant Pau and enjoy the views free of charge. Or you can make the most of free museum times. Certain museums throughout Barcelona have no admission charge on specific days. For instance, The Picasso Museum and the Museu Nacional d'Art de Catalynya are free on the first Sunday of the month. So, see if there are any free admission days during your trip. It can help you discover more of the city – without breaking the bank.
Is Barcelona on your bucket list? Cross it off by planning an unforgettable getaway. With these essential Barcelona travel tips, your trip will be everything you have been dreaming of…and so much more!