Flying to Shanghai soon for a business or family trip? Despite being a booming city, Shanghai has managed to preserve its traditional side, including its culinary art. What's more, Shanghai's gourmet landscape is certainly not limited to Xiao Long Bao and buns alike. With the plethora of cuisines blooming in every corner of Shanghai, taste buds are having a party in this food paradise! Fly to Shanghai and get a taste of the diverse Shanghai culinary delights. Here's our pick of 4 must-go restaurants to satisfy your cravings on a wide spectrum, from upmarket and fine-dining restaurants to affordable but nonetheless quality restaurants that will satisfy your cravings for Shanghainese culinary delights.
1. Jia Jia Tang Bao
Probably the best Xiao Long Bao in Shanghai, if you don't mind the long queue! The restaurant is so beloved that it's sought after by long lines of people every day. But it's worth the wait! The simplistic interior of the restaurant draws attention to its exquisite dumplings. Each dish is served in steaming hot bamboo steamer, with mouthwatering scent filling up the rather packed medium-sized restaurant, impossible to ignore. Dumplings have different fillings which you can order, such as crab meat filling or port meat filling. Dishes here are marked at reasonable prices. Every dish is prepared after you make the order, so expect a 10-15 minutes waiting time. Each steamer contains 12 dumplings! The dumpling skin is nice and soft, so thin that you can feel the soup inside almost bursting out when you grab it with chopsticks! Carefully lifting the bun without poking the skin and wasting all the soup inside is challenging. There's always a friend who gets messy with Xiao Long Bao… But for long-time fans of this classic Shanghai dish, delicately lift the dumpling and dip it into the vinegar. Enjoy the outpour of umami flavours on your tongue! As the price here is not expensive, you can order as much as you can without breaking the bank. You will surely get your money's worth here!
Address: 90 Huanghe Lu, Shanghai
Opening Hours: 7:30 am – 8:00 pm
2. M on the Bund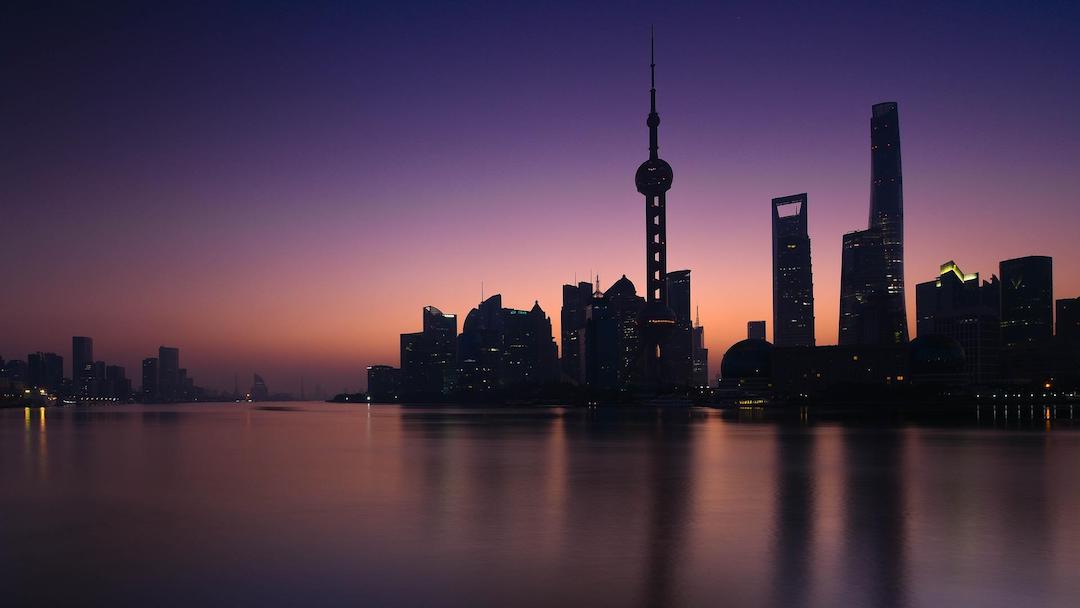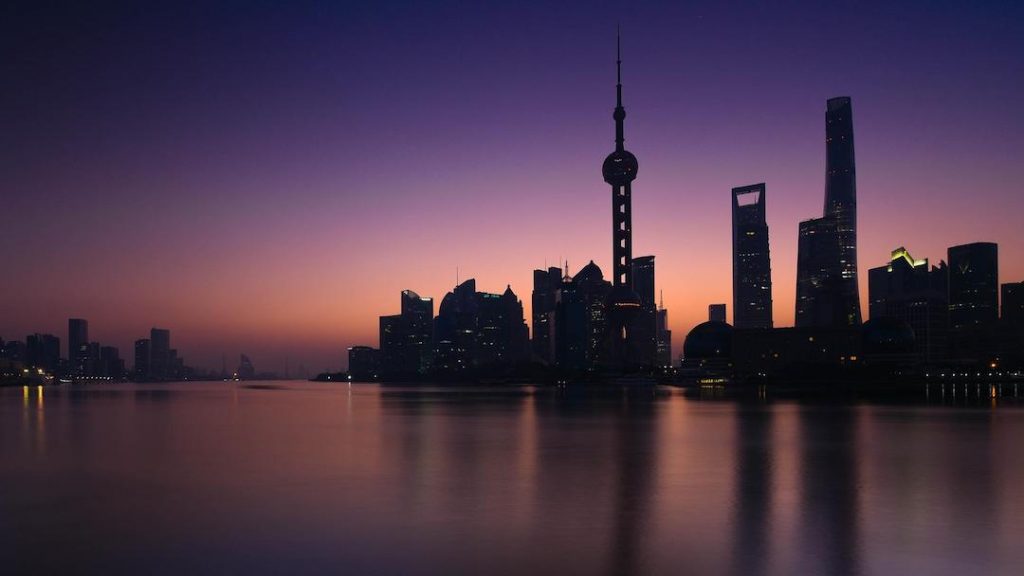 M on the Bund specializes in cuisines where East meets West. Established by an Australian restaurateur in 1999, the upscale restaurant overlooks the Huangpu River and Pudong. Dishes served here incorporate luxurious ingredients such as black truffles and foie gras in its main courses and side dishes. Some of the signature dishes are sunckling pig, lamb, tagine with saffron and so on, with a mix of Australian, North African and European flavours of course. The Art Deco terrace is given an oriental twist, exuding sophistication and creativity. Dine alfresco on the terrace while enjoying a magnificent view of Shanghai skyline and glittering river. It is a great venue for formal parties, business dinner, and will make memories for you. Trying to impress someone over a dinner date? Make a reservation in advance and get a table with a stunning view. This restaurant is perfect for a formal dining experience with your loved ones, especially if you wish to create a memorable occasion.
Address: 7th Floor, 20 Guangdong Road, Shanghai, China
Opening Hours: 11:30 am – 2:30 pm & 6:00 pm – 10:30 pm
3. T'ang Court Shanghai
T'ang Court Shanghai is a Michelin three-starred restaurant, and is in fact the only restaurant in Shanghai with three Michelin stars. Treat yourself to a feast of exquisite dishes with impeccable flavours! This fine-dining restaurant is possibly the best restaurant in mainland China. Executive chef Justin Tan has created a Cantonese menu which is authentic yet with a Western hint. T'ang Court's signature dessert is an elegant swan-shaped pastry coupled with an almond tofu pudding. The beautiful dish, as well as other dishes on the menu, is overwhelmingly detail-oriented that it's almost a shame that it's gone bite by bite. This upmarket Cantonese restaurant has won multiple awards over the years, perfect for a dinner with which you wish to make a long-lasting impression. Don't forget to make a reservation before you go.
Address: 5/F The Langham Xintiandi Shanghai, No.99 Madang Road, Luwan District, Shanghai 200021 China
Opening Hours: 11:30 am – 2:30 pm & 5:30 pm – 10:30 pm
4. Shanghai Ren Jia
Experience a diverse array of Shanghainese cuisines here! All Shanghainese staples can be found on the authentic menu here. We recommend you to go in a group and book a table in advance, as you can try out more dishes in one go. The taste may vary from branch to branch as the chef has his own preference, but the authentic Shanghainese flavour is always there. One of the signature dishes is the Drunken Shrimp, which is freshly made by marinating raw shrimps in alcohol soy sauce. The shrimp is sweet and fresh, perfect for an appetizer. A more well-known Shanghainese dish is the Braised Pork Belly, fattening but irresistible. The meat is well-cooked and tender, marinated in sweet and savory sauce. The fat just melts in your mouth, leaving you wanting more! Go with a group of four or five, you can share the signature dishes with your friends or family. A delicious dining experience is elevated when it is a shared one!
Address: 41 Middle Yunnan Road, Shanghai (other branches available)
Opening Hours: 11:00 am – 3:00 pm & 6:30 pm – 10:00 pm
A young and vibrant city, Shanghai offers many unknowns for foodies. If you are there for a business or family trip, do not miss out on the opportunities to try out the modern Shanghainese culinary delights! Or are you secretly yearning for a culinary enlightenment? Book a flight to Shanghai with Cathay Pacific. Experience top-notch in flight service and a variety of entertainment options. Watch the latest films and classic TV series in the air. You will land in Shanghai before you know it! Enjoy a safe and pleasant flight before diving into your gourmandizing journey!