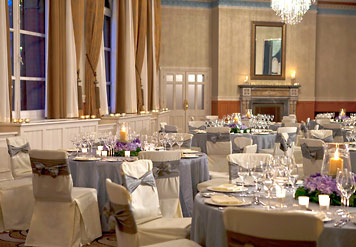 Who doesn't want to experience the creativity and freedom of Australia's food and culture? The country produces a wide variety of fresh fruits, vegetables and poultry that make exciting ingredients.
Discover the 5 hottest restaurants in Sydney and everything else in between for a gastronomic adventure you cannot miss!
1.Momofuku Seiobo
This restaurant only accepts online bookings and is open for dinner from Monday to Saturday from 6:30pm to 10:00pm. Lunch is served once a week during Saturdays from 12noon to 2pm.
The restaurant's location might not be the most ideal for the ordinary Aussie, but the menu is excellent. They serve a range of Japanese and Korean Inspired food that are versatile across all types of cuisines. For instance, their ssäm sauce tastes great on ramen, rice, pizza, French fries, vegetables, meat and burgers. You may also use it to create your own unique sauce or dressings.
OsteriaBallaManfredi
Thirty-two years in the business perfected the menu of OsteriaBallaManfrediand the unique fine dining experience they offer. Their mission is, and has always been, to provide a world class service and create a memorable experience for their guests. They are one of the most awarded restaurants in Sydney and is always included in the restaurant list of many travel websites.
They are open for lunch from Monday to Friday from 12:00pm to 2:30pm. Dinner is served from Monday to Thursday from 5:30pm to 10pm, and Friday and Saturday from 5:30pm to 10:30pm.
Black by Ezard
Black by Ezard has been in business for 16 years now, which has allowed them to foster long-standing relationships with their guests. TeageEzard's "Australian Freestyle" cuisine has won the hearts of many with his fierce and innovative local cooking.
They take pride in their 8-course menu capped with some of the best tasting wine that complements the food. Their food continually evolves to adapt with the changing needs of their guests in terms of flavor, taste and season.
Sokyo
We're sure you've heard of Sokyo before, and it is undeniably one of the best restaurants in Sydney. Being a multicultural city, Sokyowill remind you of Sydney's appreciation for Japanese cuisine. Let their Japanese culinary excellence wow you with its taste and striking aesthetics.
Sokyo is open daily for breakfast. Lunch is served only on Thursdays, and dinner on Saturdays.
The Century
Awarded as the Best Chinese Restaurant during the Restaurant & Catering Australia National Awards 2015, The Century is home to some of the best Chinese food in Sydney. It seats 250 people with semi-private dining rooms for up to 70 people. Step in The Century and be whisked away with a wide variety of food and wine from the likes of Japan, Portugal, USA, Germany, France, Italy and Australian.
The restaurant is open daily for lunch at 11:30am to 3:00pm, and snacks at 3:00pm to 5:30pm. They serve dinner from Sunday to Thursday from 5:30pm to 11pm, and Friday and Saturday from 5:30pm to 12am.