If you're a night owl on your way to choose from RV rentals San Diego, you will want to check out the Gaslamp Quarter. It's a fabulous place to let your hair down and enjoy something new. There are many reasons why San Diego visitors make it a point to check out this neighborhood.
If it's your first time in San Diego and more specifically in the Gaslamp Quarter, we have compiled just a few of the must-do experiences while in town. Whether you're here for a day or a week, these places and things to do will surely be good use of your time. While many will say that the Gaslamp Quarter is only for the party goers, there is something for everyone in one of San Diego's favorite spots.
The Best of the Gaslamp Quarter
To help you start planning the perfect trip to San Diego, check out the following ideas for a rewarding Gaslamp Quarter experience: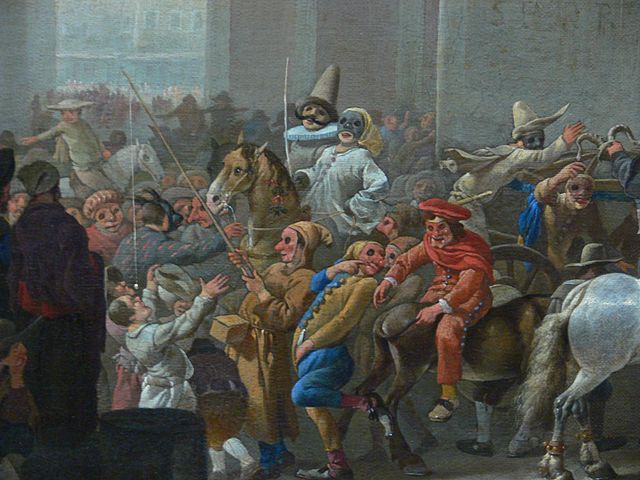 Walk down the street and explore the glorious architecture. If you're a big fan of architecture and more specifically of older buildings, then don't hesitate to visit this area of San Diego. The Old City Hall is a favorite, as is the Baroque Revival Louis Bank of Commerce. Although really, anywhere you go in the Gaslamp Quarter will bring you back in time. If you're not into the night scene, this is still a very valid reason to check out the Gaslamp Quarter.
Visit during one of the many iconic events that take place here. From the Mardi Gras Parade to Comic-Con, there are several events that happen in this area of San Diego, on a yearly basis. If you're a fan of participating in fun festivities such as the above events, make sure to research dates beforehand. The good news is that not one month goes by without there being some type of fun event happening in the Gaslamp Quarter. Whether work brings you to these parts or you have San Diego on your road trip itinerary, make sure to enjoy some off time at one of the many events.
Go bar hopping during a night out. This is where the Gaslamp Quarter really shines. The night scene is unlike anywhere else and it is definitely a place for the night owls who love a good party. A good place to get your started is The Shout! House. It's a place with a fun, lively atmosphere with musicians so talented that they get you enjoying the ambiance and music. Plus, you'll be able to enjoy good drinks and food. Other places that bring in clubgoers in the Gaslamp Quarter are The Tipsy Crow, Whiskey Girl, and Gaslamp Tavern.
Catch a play at one of the theatres. The Horton Grand Theatre and ArtsTix are two places to get you started. From musicals to heart-grabbing stories, the theatres in the Gaslamp Quarter are excellent places to enjoy time spent stepping out of your reality. If you're traveling around in RV rentals San Diego, go ahead and park somewhere and enjoy the rest of your day on foot. You can easily get to the theatres in the Gaslamp Quarter on foot.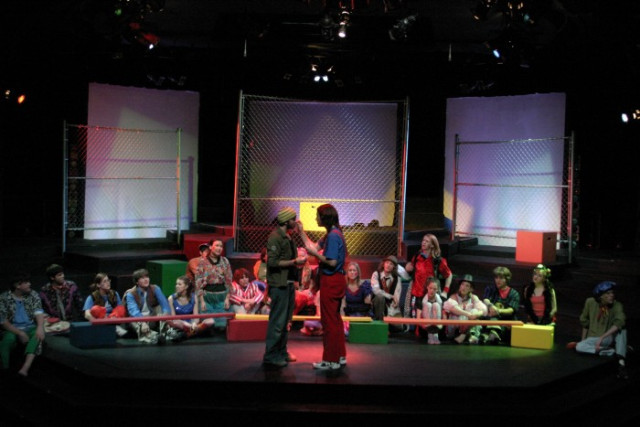 Browse the art galleries and museums in the Gaslamp Quarter. Contrary to common opinion, the Gaslamp Quarter isn't only for the partiers. It's a perfect spot for the culture buffs who want to enjoy some time browsing the exhibitions and fascinating exhibits to be found at the art galleries and museums in the area. From Sparks Gallery and The Art of Tim Cantor to Michael J. Wolf Fine Arts and The New Children's Museum, and more, there is plenty to see and experience for the art fanatic visiting San Diego.
As you can see, for those who like to keep busy, there is plenty to see and do in the Gaslamp Quarter. It's the perfect place for enjoying new experiences, getting to know San Diego's nightlife vibe, and seeing some of the oldest buildings in town.
It's a place that you can enjoy on your own or a great spot for celebrating with friends. A sole traveler will have plenty to keep them entertained yet a group of pals will enjoy the sites together.
It's also the perfect place for planning that perfect date night. From good food to fun bars, art galleries, and theatre, what else do you need to have a good time? Whether you want to treat yourself or someone else to a memorable day, the Gaslamp Quarter is a must-visit neighborhood in San Diego.
If you're planning on checking out the RV rentals San Diego, make sure to start off your road trip in one of the best locations in the country. The Gaslamp Quarter is worth your time. Entertainment, culture, arts, and fabulous drinks; it's the perfect place to start off an unforgettable road trip.