Every individual needs a vacation at least once a year to have some breathing space from all the hustle bustle of life. However, like everything in life, vacations also come with a price. You don't want to go overboard with the holidays that you end up working double shifts, to make ends meet, after it is over. Benidorm, Spain, is one of the destinations people prefer to visit in the month of July, which also offers the in-the-budget fun. Just because you are being economical doesn't stop you from making the most of your time and creating beautiful memories. Here is the list of things to do on a cheap holiday to Benidorm in July.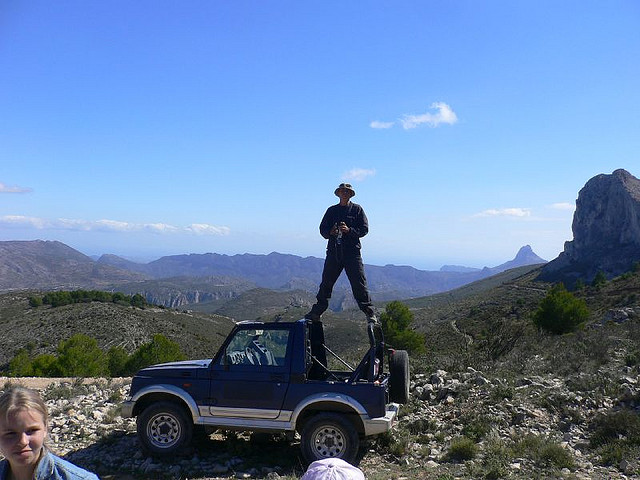 Beaches
What can be the most inexpensive yet pleasurable place to be at none other than a beach? Benidorm offers its tourist splendid beaches Malpas, Levante, and Poniente, where they can have a dip in the water or enjoy the amazing tanning in the sun on rock free sand. Whether you are with your family, a special someone, or travelling solo, visiting the beach is a must.
Tourists can also avail the facilities of bars, cafes, restaurants, shops, and water sports that are offered at Poniente and Levante beach, or they can even walk further to the Malpas beach, if they want to be somewhere calm and quite.
Parks
Summer is a great time to enjoy quality time outdoors, and one such place is the Park. Terra Mitica Park is a famous landmark in Benidorm, which is an exciting place for kids as well as adults. The place comprises of themed attractions and rides for all the thrill seeking individuals and has more than 25 rides to offer the visitors. There are also gift shops to buy something memorable for loved ones living in the home country, and cafes, and restaurants to grab a bite at, with reasonable as well as extravagant price tag.
To experience wild life, there is Terra Natura, which is the combination of park and zoo. There you will find a variety in the species of animals, which are mostly wild, that you haven't encountered before. Mundomar Park is another recreational area to observe sea animals and enjoy their shows.
Sight-Seeing
With amusement and beaches, the land is rich with history as well. The tourist can visit 3 incredible plazas Castell, Santa Ana, and Castelar. These historical building provides the view of the entire place with beautiful beaches from their roof.
While roaming about the old town, you can visit their Wednesday and Sunday morning markets which are economical. The place also holds two islands; Isla Tabarca and Benidorm Island. La Marina indoor shopping mall is also a great location to wander around.
At the standard temperature of 26 – 30 °C, you need to make the most of the bright sunlight and outdoor activities as you can, and have a delightful and cheap holiday to Benidorm in July. You will surely have a wonderful time without your pockets experiencing a full-blown attack.
---
Featured Courtesy to rabidgizzards Under CC License