There are some tourist attractions that can't be missed in life time: Some of the best holiday destinations such as mesmerising Taj Mahal, monuments in Jaipur, the desert in Rajasthan, beautiful landscape in Tamil Nadu and much more. These are the most common places, where tourist and visitors from all over the world include in their bucket list if they plan a visit to India. Though there are many fascinating popular places, there are some stunning secret places that are most commonly popular among the people located there and indulge in its beauty.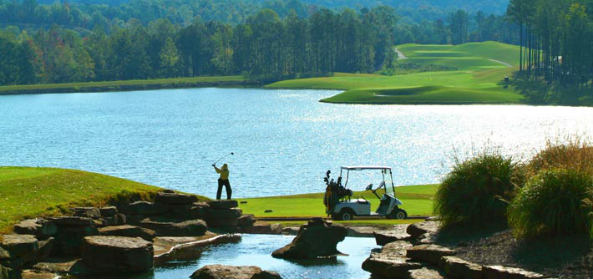 Check Out the Stunning Secret Places in India
Places to Visit in Bir
Bir is located in the Kangra region of Himachal Pradesh, which is one of the stunning secret places in India that must be visited at least one. One will find that the significant population of this locality comprises of the Tibetan people, hence, giving the place a Tibetan culture. Bir is very renowned for the adventure it offers. Ideal from trekking to paragliding, you will find all possible adventure sports near nature. Bir is considered to be one of the best paragliding spots in the whole world; to such an extent that it even holds a yearly paragliding championship.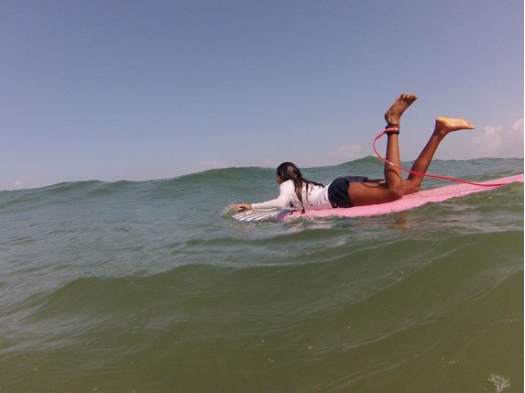 These adventure games are offered under awesome safety measures and they are never lethal. Bir is additionally a place where tourists and visitors from everywhere throughout the world come for meditation and spiritual studies. This town has various Buddhist religious communities along with numerous stupas. Bir has various spots to visit. Mentioned below are only some of them.
Deer Park Institute
If you are planning to go Bir to learn something fascinated, the Deer Park Institute is quite a good place for you. The general people here have an intention to recreate the atmosphere of the colossal Nalanda University. Nalanda University at its radiance, used to lecture and practice all customs of Buddhism along with the typical studies of philosophy, culture, beautiful arts, and much more. You can even select for any of the courses you are keen on. Individuals who have been to this organization have returned with an enhancing knowledge with a plan to get back there someday. In any case, if you can't spend your much valuable time in Bir, you can take part in the short workshops they organize on meditation.
Bir and Billing
As I specified before, Bir is extremely well known for paragliding and also has many stunning secret places. Bir-Billing is well known worldwide for making excellent paragliding knowledge. Charging lies at the height of 8500 ft on the Dhauladhar ranges. This is the starting spot for paragliding. It has a superbly composed platform that makes it less demanding and more comfortable for the people.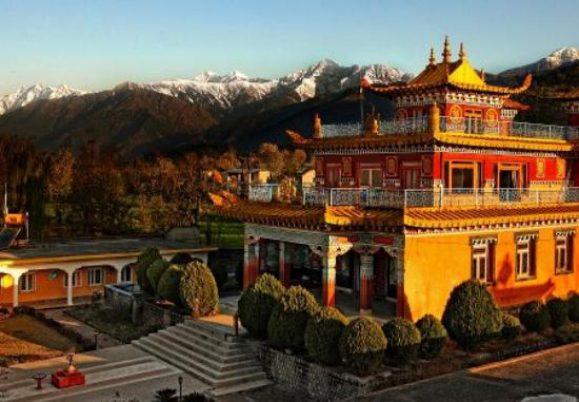 Bir lies at a distance of 14 kms from Billing. Bir is the arrival spot. The height difference is very nearly 800 m. The site of the rich green glades and excellent towns is most likely the best site you would find in your whole lifetime. If you are an adventurous buff, paragliding at Bir-Billing ought to be on number one in your list. Awesome precautions measures are taken for the wellbeing of the gliders.
Bir Tea Factory
The town has miles and miles covered with tea estates. It is surprise to see the delightful fields sprouting with tea leaves and listening the women work so difficult to cull those leaves. Since such an extensive amount of land is captivated with tea plantations, it is just expected that the town will have an industrial facility to manufacture the tea.
Bir tea manufacturing plant is situated close to the town market, known as the Bir Bazaar. It is a tremendous factory and people can take visits to go in and perceive how the tea is delivered. It is interesting to watch how those little green leaves turn out to be little ruddy seed-like things. A wide variety of tea is manufactured here.
Chokling Monastery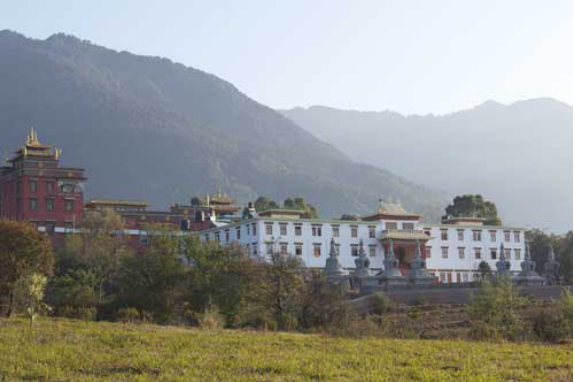 Chokling monastery is a standout amongst the most prominent cloisters of Bir. It is home to the greatest stupa of Bir and it also has an enormous statue of Padmasambhava. There are various courses for the studies of the cloister. Every now and then, they also have workshops open for the public throughout the day. The monastery has a restaurant and small guest house with creative decorations.
Tibetan Colony
As you may definitely know, Bir has an incredible population of Tibetan people and also considered as the best holiday destinations. These are generally displaced people from Tibet. It was built up somewhere around the year of 1960. Tibetan state has various glittering monastries. It is likewise a similar place where the Deer park organization is arranged. Aside from these, the colony has a school for its kids, a medical clinic as well as the Tibetan Handicrafts center. The handicrafts work sold here are quite prominent and travellers from the most part find them extremely appealing. The colony is also well known for Tibetan food they offer.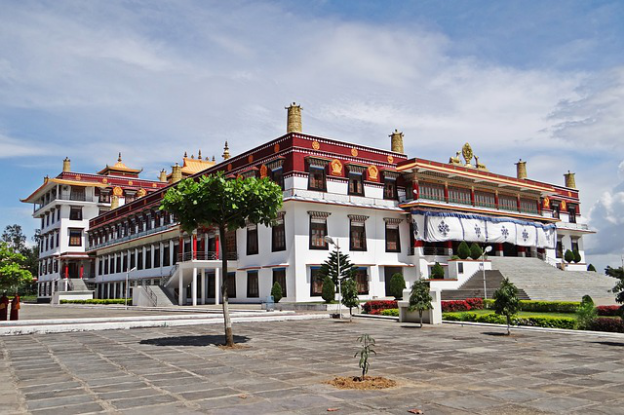 Bir is a place that you can visit consistently all the days in a year. Being a hill station, you can get to enjoy the pleasant weather even during the summer that makes this place as the best holiday destination. During monsoons, you would encounter light rainfalls yet they are endurable. The winters experience temperatures drop to the freezing point, making it somewhat harsh. In any case, you would discover something or the other to do during all the seasons. Being one of the best holiday destinations, it is the perfect choice for adventurous people to have a blast.
These are some of the stunning secret places in India that must be visited at least once in your lifetime. Pack your bag and go ahead for the trip with your beloved family and friends.